Disclaimer
Our systems have detected that you are using a computer with an IP address located in the USA. If you are currently not located in the USA, please click "Continue" in order to access our Website.
Local restrictions - provision of cross-border services
Swissquote Ltd is authorised and regulated in the UK by the Financial Conduct Authority (FCA). Swissquote Ltd is not authorised by any US authority (such as the CFTC or SEC) neither is it authorised to disseminate offering and solicitation materials for offshore sales of securities and investment services, to make financial promotion or conduct investment or banking activity in the USA whatsoever.

This website may however contain information about services and products that may be considered by US authorities as an invitation or inducement to engage in investment activity having an effect in the USA.

By clicking "Continue", you confirm that you have read and understood this legal information and that you access the website on your own initiative and without any solicitation from Swissquote Ltd.
If cookies are currently disabled on your computer, you will be required to continue accepting this legal information for every new page visited on this website. In order to avoid this, please enable cookies on your computer.
Research
Market strategy
by Swissquote Analysts
Daily Market Brief
Swiss economy peaks?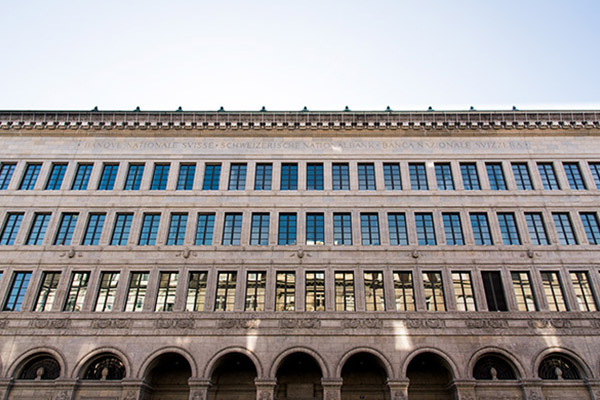 The State Secretariat for Economic Affairs (SECO) has revised Switzerland's economic forecast downward: GDP growth eased to 2.6% in 2018 (estimated 2.9% in September), while in 2019 the economy should expand 1.5% (estimated 2% in September). Although the economy has been on solid footing amid global growth, clouds gathered in the last few months: the trade war between the US and China and lasting political uncertainty in the euro zone (Brexit, Italy's budget clash with the EU, French protests). Moreover, QT (quantitative tightening) in the US – the Fed is withdrawing $50bn of liquidity every month – and the end of the European Central Bank's quantitative easing in December 2018, will force the economy to deleverage and get rid of unprofitable businesses. Switzerland will come under pressure over the next few years as global growth slows.

Meanwhile, Switzerland's unemployment rate fell to 2.6% (yearly average) in 2018, compared to 3.2% in the previous year, the lowest level in ten years. In December, the rate fell to 2.4% (seasonally adjusted), matching its forecast and unchanged from the previous month. Strong acceleration of the economy over the first half of 2018 lowered unemployment rolls to 118,000, down 17.5% from 2017.
Pound rollercoaster restarts
Britain's parliament is back from holiday, and next week the House of Commons is expected to debate and vote on the European Union Withdrawal Agreement. It seems clear that they will reject it, despite the effort made by Prime Minister Theresa May to receive concessions from Brussels and her talks with President of the EU Council Donald Tusk and President of the EU Commission Jean-Claude Juncker. Whither the pound? Probably a sharp drop following the vote; the next step will depend on whether the EU or the UK will provide a constructive solution thereafter. Short-term, we see a drop in GBP/USD to 1.2745.

No alternatives to PM May's proposed deal have emerged so far. A disorderly Brexit (i.e. hard Brexit) would not be in the UK's or the EU's interest, so a preferred solution might be to extend the Brexit deadline of 29 March. This would ultimately allow both the EU and the UK to find a sustainable solution.