Disclaimer
Our systems have detected that you are using a computer with an IP address located in the USA. If you are currently not located in the USA, please click "Continue" in order to access our Website.
Local restrictions - provision of cross-border services
Swissquote Ltd is authorised and regulated in the UK by the Financial Conduct Authority (FCA). Swissquote Ltd is not authorised by any US authority (such as the CFTC or SEC) neither is it authorised to disseminate offering and solicitation materials for offshore sales of securities and investment services, to make financial promotion or conduct investment or banking activity in the USA whatsoever.

This website may however contain information about services and products that may be considered by US authorities as an invitation or inducement to engage in investment activity having an effect in the USA.

By clicking "Continue", you confirm that you have read and understood this legal information and that you access the website on your own initiative and without any solicitation from Swissquote Ltd.
If cookies are currently disabled on your computer, you will be required to continue accepting this legal information for every new page visited on this website. In order to avoid this, please enable cookies on your computer.
Research
Market strategy
by Swissquote Analysts
Daily Market Brief
Buy stocks!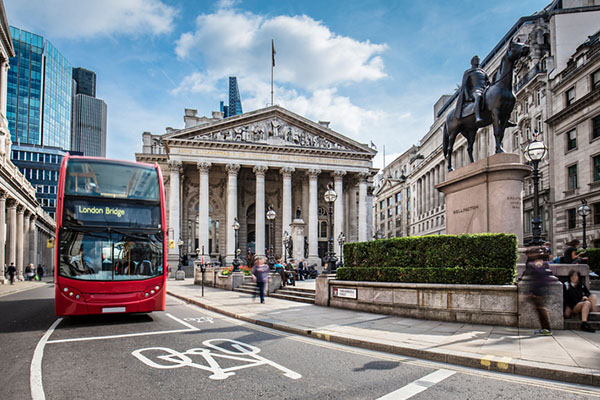 When central banks loosen money, it's time to get bullish and fill your boots with shares. Loose money has been the primary inflator of asset prices in the last 10 years or longer. Should 2019 see slower economic growth – but easy money – equity prices will rise.

Meanwhile, central banks continue to flag growth risks The Bank of England said current financial forecasts were overly optimistic, adding that Brexit-related uncertainty is burdening the economy. BoE has downgraded its 2019 GDP forecast to 1.2% against 1.7% expected in November. This follows the European Commission's view of "substantial" risks that lowered its growth forecast to 1.3% in 2019 from 1.9% previously. This clearly indicates that no rate hike will be coming in 2019. US stocks sold-off on news of economic weakness in Europe plus word that US-China trade resolution would be delayed. Expectations for a US recession have now risen to 20%.
Three months ahead of general elections, the new Reserve Bank of India (RBI) Governor Das surprised the marketplace with a rate cut of 0.25%, putting the Current Rate at 6.25%. No change had been expected. Headline inflation shows slowdown since June 2018, positioned below RBI's target band of 2–6 % and provides signs of weakness. Official figures are questionable, however: real inflation is at 5.70%, the upper part of the target range.

The cut comes perfectly for India's ruling party Bharatiya Janata, which is willing to boost the economy by providing more aggressive lending to support rural areas and expand tax cuts for middle-class families at the expense of larger borrowing and a wider fiscal deficit with expected lower borrowing costs. Investors have reacted positively, with sovereign bonds rallying. The long-term trend might go in the opposite direction, if the revenue deficit overreaches budget targets, especially for longer-end treasuries. INR is holding, about to finish the week in positive territory against the greenback (week-to-date: -0.31%; year-to-date: 1.81%). Currently trading at 71.06, we expect USD/INR to head along 71.80 short-term.