Disclaimer
Our systems have detected that you are using a computer with an IP address located in the USA. If you are currently not located in the USA, please click "Continue" in order to access our Website.
Local restrictions - provision of cross-border services
Swissquote Ltd is authorised and regulated in the UK by the Financial Conduct Authority (FCA). Swissquote Ltd is not authorised by any US authority (such as the CFTC or SEC) neither is it authorised to disseminate offering and solicitation materials for offshore sales of securities and investment services, to make financial promotion or conduct investment or banking activity in the USA whatsoever.

This website may however contain information about services and products that may be considered by US authorities as an invitation or inducement to engage in investment activity having an effect in the USA.

By clicking "Continue", you confirm that you have read and understood this legal information and that you access the website on your own initiative and without any solicitation from Swissquote Ltd.
If cookies are currently disabled on your computer, you will be required to continue accepting this legal information for every new page visited on this website. In order to avoid this, please enable cookies on your computer.
Research
Market strategy
by Swissquote Analysts
Daily Market Brief
Weak US jobs report, Yen reversing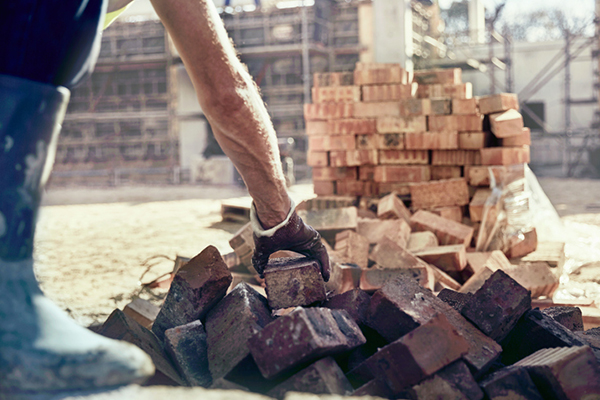 Weak US ahead of jobs report
This week provided the collapse of Fed interest rate expectations and thereof US bond yields. Among others, Fed Bullard and Powell delivered a clear indication of their dovish bias. Risk sentiment is weak as global fears of a trade war rose, geopolitical tension increased and economic data further decelerated. In the FX space, safe-haven currencies were dominating. Yet, USD suffered further selling pressure due to overbought conditions and short-term issues. Within this macro backdrop, EM FX continued to struggle. We are an outside consensus that weak growth, falling yields, political uncertainty, and loser Fed policy will likely weaken the USD. We would rather take the position that USD historic role of safe-haven and expectations that lower Fed rates will attract risk-seeking capital into stocks.
Using the rationale that lower rates will pushing equities higher. Currently, trade fears remain the greatest cause of downside risk for equities. Despite overvaluations, central banks ability to manipulate asset prices with monetary policy stimulus should repeat itself. With the ECB likely to push, rates further negative and union fragmented over idiosyncratic national risks, will undermine faith in Euro. Perhaps the greatest threat to our expectation is the growing international distrust of the USA. It started with political leaders (Trump calling people "stone cold loser" is hardly trust building), but could easily spread to investors seeming blind trust in the USA. Especially, if the perception of Trump / Federal Reserve intrusion is not halted and deficits are not respected (or at least the illusion of consideration).
Today, the market will be focused on the May payroll report. US jobs anticipated to expand by 175k with wage gains rising 0.3% m/m. Yet these numbers were during a period of de-escalation in trade tensions. The weak report from ADP has thrown NFP expectations into chaos. The risk of a downside read has increased meaningfully.
Yen reversing amid potential tariffs delay
Things are rather looking good for this week closure. Financial markets are set to end the week in positive territory after multi-week losses while JPY eases at rumors of a provisory resolution in US – Mexican trade discord and risk of a recession following Japanese Cabinet Office assessment of the Japanese economy.
Mexican Foreign Minister Macelo Ebrard proposal to send 6'000 Members of the National Guard to secure the border and the recent procedure triggered by ruling Andres Manuel Lopez Obrador to uproot existing smuggler network appears to satisfy somewhat US authorities. Talks should continue on Friday while the final call should be on Sunday. The releases in Japan are yet not so promising. Although the Japanese economy shows signs of recovery as shown by April household spending up 1.30% (prior: 2.10; consensus: 2.60%) and maintained positive for the fifth consecutive period or April Coincident Index, which assesses business conditions in the economy, points at 101.9 (prior: 99.4), risk of recession is palpable. The Cabinet Office cut its economic assessment headline for the first time in over six years towards "worsening" from "weakening" in early January, as the increase in government consumption tax from 8% to 10% is scheduled for October 2019 while China's economic slowdown weighs on production and exports. Speculations are even considering that the BoJ is set for further rate cut from current -0.10% to -0.30% during its 19 September 2019 meeting. The reason for the potential decision is notably due to a deterioration in economic growth and a weakening of inflationary pressures, partly due to a stronger yen, as well as to prevent a narrowing of the interest rate differential between the Fed and the BoJ following a Fed cut that could occur one day before. In this context, a status quo for the BoJ following the Fed's decision to cut rate could should strengthen JPY. For now, we assume JPY should stay in demand as US President Donald Trump will decide later this month whether he is ready to impose tariffs on an additional $300 billion for Chinese products.