Disclaimer
Our systems have detected that you are using a computer with an IP address located in the USA. If you are currently not located in the USA, please click "Continue" in order to access our Website.
Local restrictions - provision of cross-border services
Swissquote Ltd is authorised and regulated in the UK by the Financial Conduct Authority (FCA). Swissquote Ltd is not authorised by any US authority (such as the CFTC or SEC) neither is it authorised to disseminate offering and solicitation materials for offshore sales of securities and investment services, to make financial promotion or conduct investment or banking activity in the USA whatsoever.

This website may however contain information about services and products that may be considered by US authorities as an invitation or inducement to engage in investment activity having an effect in the USA.

By clicking "Continue", you confirm that you have read and understood this legal information and that you access the website on your own initiative and without any solicitation from Swissquote Ltd.
If cookies are currently disabled on your computer, you will be required to continue accepting this legal information for every new page visited on this website. In order to avoid this, please enable cookies on your computer.
Research
Market strategy
by Swissquote Analysts
Daily Market Brief
USD in the doldrums, Oil prices holding up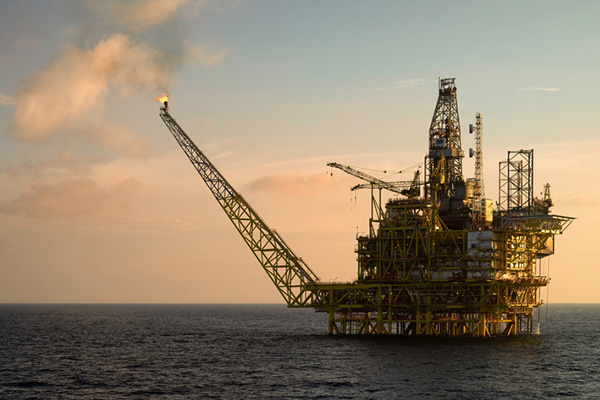 USD in the doldrums as investors discount the rate outlook.
The US dollar fell for a third straight day on Friday. The effects of Fed Chair Powell testimony before the Congress on Wednesday continued to be felt. Amongst the G10 complex, the buck felt the most against commodity currencies such as the Aussie (-0.36%), the Kiwi (-0.35%) and the Loonie (-0.35%). The single currency also continued to recover as it consolidated around the 1.1260 mark but gains were more limited. This stem from the fact that the outlook is more uncertain for the euro as the ECB has much less leeway than in Fed.
The ECB didn't even try to scale back its quantitative easing program such that interest rates are already flat or negative and the balance sheet is bloated. On the contrary, the Fed has some room for manoeuvre: funds rate around 2.25% and the balance sheet was reduced by more than USD 630bn over the last 20 months.
Against such a backdrop, we anticipate that the single currency would continue to appreciate against the buck. However, the effective appreciation will start at the end of the summer, once the loser US monetary conditions will start to kick in and market participants start pricing in further rate cut. We anticipate that the single currency would climb toward the 1.15 threshold, as we get closer to the end of the year.
Oil prices are holding up
Oil prices have been facing a roller coaster lately. The threats from US President Donald Trump to raise tariffs on China and threatening Mexico with similar sanctions along with the rise of US oil inventories and record production volumes incentivized commodity traders to disinvest massively in crude oil. Yet it seems that the situation is turning as investors are considering Middle East tensions and Gulf of Mexico storm in addition to the successive drawdowns of US oil inventories. However, the longer-term view remains blurry, as global oil demand is likely to decline further amid decreasing manufacturing activity and possible escalation of US – EU trade discord.
The decline in US EIA crude oil inventories for the week ended to 5 July at 9.5 billion bpd, the sharpest drop since March 2019 and fourth consecutive drop as well as geopolitical risks relating to Iran and a 1 million bpd output cut of oil companies operating in the Gulf of Mexico due to tropical storm Barry are boosting oil prices. Both Brent crude and WTI are now trading along May 2019 levels and expected to stabilize as investors are monitoring upcoming discussions between German Economy Minister Peter Altmaier and US Trade Representative Robert Lighthizer to avert a 25% tariff on EU auto imports. Topics targeted will mainly concern aircraft subsidies, car imports and Russian Nord Stream 2 gas pipeline that is supposed to double supply capacity to the EU. Despite optimistic views on coming discussions, it remains highly doubtful that solutions will emerge in the coming months.
Crude oil should therefore stabilize and stay highly sensitive to major headlines. Still, further upside potential is limited on current price and OPEC production reduction status quo levels. WTI is trading at 60.68, approaching 60.95 short-term.