Disclaimer
Our systems have detected that you are using a computer with an IP address located in the USA. If you are currently not located in the USA, please click "Continue" in order to access our Website.
Local restrictions - provision of cross-border services
Swissquote Ltd is authorised and regulated in the UK by the Financial Conduct Authority (FCA). Swissquote Ltd is not authorised by any US authority (such as the CFTC or SEC) neither is it authorised to disseminate offering and solicitation materials for offshore sales of securities and investment services, to make financial promotion or conduct investment or banking activity in the USA whatsoever.

This website may however contain information about services and products that may be considered by US authorities as an invitation or inducement to engage in investment activity having an effect in the USA.

By clicking "Continue", you confirm that you have read and understood this legal information and that you access the website on your own initiative and without any solicitation from Swissquote Ltd.
If cookies are currently disabled on your computer, you will be required to continue accepting this legal information for every new page visited on this website. In order to avoid this, please enable cookies on your computer.
Research
Market strategy
by Swissquote Analysts
Daily Market Brief
RBI: time for easing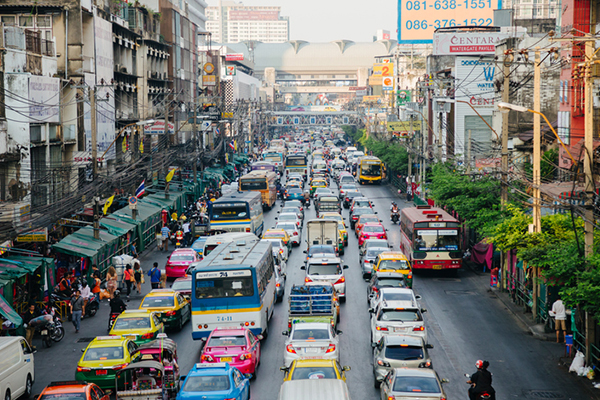 The scenario has changed significantly for central banks in emerging countries. From a situation in 2018 where the Fed four rate hikes forced emerging economies to follow through in order to protect their respective currencies from an insured depreciation and this despite a declining inflation rate, the dovish U-turn from the Fed is giving the latter a relief to support growth. Yesterday, central banks from India, New Zealand and Thailand have followed the Fed's footsteps and cut rates amid slowing economic growth and growing trade uncertainty. In this regard, the Reserve Bank of India surprised market expectations by lowering its Repurchase rate by a surprising 0.35 percentage point to 5.40%, the fourth consecutive reduction for the year since RBI Governor Shaktikanta Das was appointed in December 2018.
This decision comes at a time when the Modi administration is not expected to increase budget spending due to a commitment to keep the budget deficit at 3.40% of GDP. Meanwhile, it is willing to implement a 25% tax rate for individuals and trusts earning between 20 and 50 million rupees and 37% for higher incomes, a move that has led to significant capital outflows from foreign institutional investors. The RBI remains highly concerned with India's growth outlook, given at 5.80% in 1Q 2019, lowest since March 2014 while it lowered its growth forecast for 2019 at 6.90 from prior 7%. Additionally, although June headline inflation is marked at a comfortable 3.20%, slightly below 4% target, it appears that the core metric, which does not consider food and energy prices, is on a falling trend, given at 4.10% in June, a major decrease from 5.35% in January 2019. As is the case for most Asian currencies, consolidation of the Indian rupee should to stay, as geopolitics continue to disrupt major economies.
USD/INR (+1.24% year-to-date) is therefore biased to the upside after a rebound from 68.80 (31/07/2019 low). The pair should head along 71 short-term, with extensive target at major resistance of 71.8050 (04/02/2019 high).