Disclaimer
Our systems have detected that you are using a computer with an IP address located in the USA. If you are currently not located in the USA, please click "Continue" in order to access our Website.
Local restrictions - provision of cross-border services
Swissquote Ltd is authorised and regulated in the UK by the Financial Conduct Authority (FCA). Swissquote Ltd is not authorised by any US authority (such as the CFTC or SEC) neither is it authorised to disseminate offering and solicitation materials for offshore sales of securities and investment services, to make financial promotion or conduct investment or banking activity in the USA whatsoever.

This website may however contain information about services and products that may be considered by US authorities as an invitation or inducement to engage in investment activity having an effect in the USA.

By clicking "Continue", you confirm that you have read and understood this legal information and that you access the website on your own initiative and without any solicitation from Swissquote Ltd.
If cookies are currently disabled on your computer, you will be required to continue accepting this legal information for every new page visited on this website. In order to avoid this, please enable cookies on your computer.
Research
Market strategy
by Swissquote Analysts
Daily Market Brief
Partial tariffs delay, Argentine peso in free fall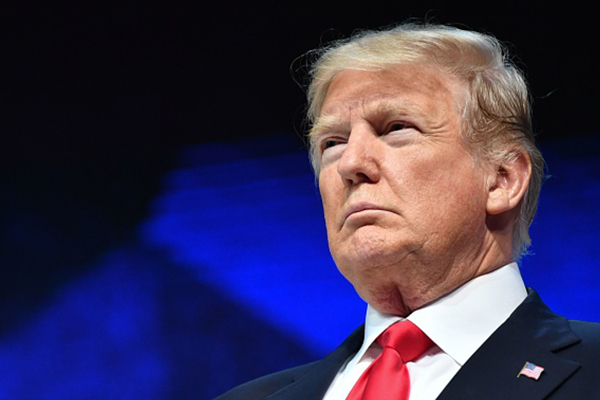 Trump does not want to be the Grinch
Donald Trump backpedalled partially on the Chinese tariffs announced a couple of weeks ago. The Trump administration decided to delay the implementation of the tariffs on more than half of the targeted products from September to December. As expected, equity investors didn't dither away this opportunity to reload on long equity positions – or to cover their short positions – sending global equities sharply higher in a matter of minutes; thanks to poor summer liquidity conditions. At the end of the day, it doesn't change anything much as the tariffs should (we remain cautious) be implemented in the coming months anyway.
In our opinion, the decision to spare consumer-focus products (video games, cell phones, toys, laptop computers… etc) is a way to avoid hitting US consumer too badly before the holiday season which could have harmed its popularity ahead of next year US election. In addition, it helped to boost (temporarily) the equity market, as Trump loves to praise stock market gains.
We believe that investors overreacted to yesterday announcement as the tariffs situation didn't improve. On the contrary, the announcement finalised tariffs on almost all other products that were free of additional tariffs. Therefore, it is reasonable to expect further downside for equities, especially in Europe as economic data continues to come on the soft side.
Argentine peso in free fall as populist Peronist party wins primary elections
Things are looking really bad for the third largest Latin American economy. Investors look highly concerned about the surprising results from mandatory primary elections held on 10 - 11 August, which gave reason to candidate Alberto Fernández, member of Cristina Fernàndez de Kirchner Peronist party, Partido Justicialista (PJ), by an astonishing 48% of total votes while pro-business outgoing President Mauricio Macri Party, Propuesta Republicana, only gathered 33% of the votes. Although primary elections are more of a nationwide poll ahead of upcoming election taking place in 27 October and therefore have no direct impact on the final results, it seems that the rise of the PJ, known for its stricter state control, has become a sure thing. The reaction was not long in coming on financial markets as the argentine peso, Buenos Aires Merval index and Argentina treasuries declined by respectively 17%, 38% and over 31%.
Facing a deep recession and an inflation of over 55% in the country, the Argentine central bank (BCRA) took the decision to hike its LELIQ rate to an all-time high of 74.85% (prior: 63.70%) and intervened on the FX market, selling a total of $255 million of its own reserves in an attempt to stabilize the currency. In this backdrop, the BCRA is expected to maintain ultra-tight monetary policy in place as inflation largely overshoots target bands of 12% - 17% set in 2017 and target of 5% for 2019. Meanwhile, Argentina's GDP figure slightly improved in 1Q, declining by -5.80% (4Q 2018: -6.10%), and should show slight improvement in 2Q. Yet uncertainties surrounding forthcoming elections will keep investors on their toes as a resurgence of populism would necessarily worsen the situation in the country, as price inflation is expected to take off in the second half of the year while economic growth should continue to decline under current circumstances.