Disclaimer
Our systems have detected that you are using a computer with an IP address located in the USA. If you are currently not located in the USA, please click "Continue" in order to access our Website.
Local restrictions - provision of cross-border services
Swissquote Ltd is authorised and regulated in the UK by the Financial Conduct Authority (FCA). Swissquote Ltd is not authorised by any US authority (such as the CFTC or SEC) neither is it authorised to disseminate offering and solicitation materials for offshore sales of securities and investment services, to make financial promotion or conduct investment or banking activity in the USA whatsoever.

This website may however contain information about services and products that may be considered by US authorities as an invitation or inducement to engage in investment activity having an effect in the USA.

By clicking "Continue", you confirm that you have read and understood this legal information and that you access the website on your own initiative and without any solicitation from Swissquote Ltd.
If cookies are currently disabled on your computer, you will be required to continue accepting this legal information for every new page visited on this website. In order to avoid this, please enable cookies on your computer.
Research
Market strategy
by Swissquote Analysts
Daily Market Brief
Germany's slowdown accelerates, NFPs in focus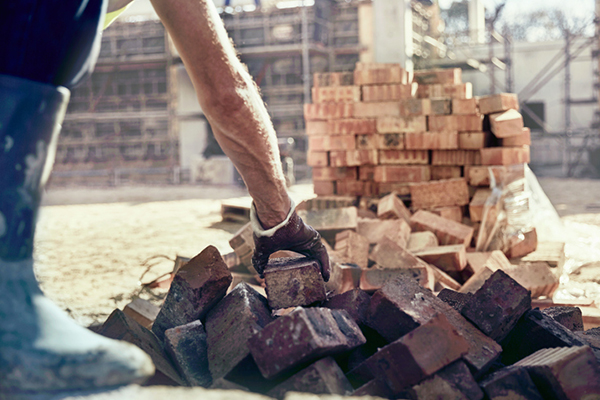 Yesterday, solid US non-manufacturing ISM supported growing risk appetite alongside easing U.S. China trade tensions. Global bond markets are correcting, equity markets are higher and safe-haven currencies in USD, JPY and CHF are weaker. SNB Chairman Thomas Jordan indicted that interest rates must stay negative and how critical interest rates spread are to the pricing of currencies. We would not dig too deep into this risk rally ahead of fluid Brexit situation and US labor report. The market is looking for non-farm payrolls to have added 165k jobs in August. If correct, this read would be slightly above the 3-month average. In other parts of the report, the unemployment rate steady at 3.7% and wages up another 0.3%, which would drive the annual wage growth rate lower from 3.2% to 3.1%. Should the data come inline it would indicate the job market is healthy, with strong gain in jobs and acceleration in wage growth. Potentially, weakness in consumer confidence might be unfounded, despite rising threats from trade tensions and general fears of a recession. In other events, Fed Chair Powell will be monitored for any hints ahead of a critical fed decision later this month. Growing expectations for the ECB next week to take an expansionary stance will keep EURUSD weak.
German economic data disappoints, once again
The last batch of economic data from Germany points towards further pain. July's industrial production came in well below estimates this morning. The gauge contracted 0.6%m/m while market participants expected a monthly increase of 0.4%. On the bright side, the June's 1.5% contraction was upwardly revised to -1.1%. Recession risks for Europe's largest economy have risen sharply over the last few months as bad economic data has been piling up. In July, factory orders dropped 2.7%m/m, retail sales contracted 2.2%m/m while manufacturing PMI nosedived to 43.5 in the month of August.
According to the latest data, it looks like the 0.1%q/q contraction GDP growth in the second quarter was just a foretaste of what is to happen in the third quarter. Indeed, there is a substantial risk that the manufacturing weakness spreads to the whole economy, which would weigh on the service sector and ultimately affect negatively job creation over the medium term. Unfortunately, the auto industry, Germany's leading sector, is not out of the wood yet as the US/China trade war together with a global slowdown of that industry would not be resolved in the coming months. Expect further pain for Europe's leading economy.