Disclaimer
Our systems have detected that you are using a computer with an IP address located in the USA. If you are currently not located in the USA, please click "Continue" in order to access our Website.
Local restrictions - provision of cross-border services
Swissquote Ltd is authorised and regulated in the UK by the Financial Conduct Authority (FCA). Swissquote Ltd is not authorised by any US authority (such as the CFTC or SEC) neither is it authorised to disseminate offering and solicitation materials for offshore sales of securities and investment services, to make financial promotion or conduct investment or banking activity in the USA whatsoever.

This website may however contain information about services and products that may be considered by US authorities as an invitation or inducement to engage in investment activity having an effect in the USA.

By clicking "Continue", you confirm that you have read and understood this legal information and that you access the website on your own initiative and without any solicitation from Swissquote Ltd.
If cookies are currently disabled on your computer, you will be required to continue accepting this legal information for every new page visited on this website. In order to avoid this, please enable cookies on your computer.
Research
Market strategy
by Swissquote Analysts
Daily Market Brief
Trade tensions and Fed, TRY decline not priced in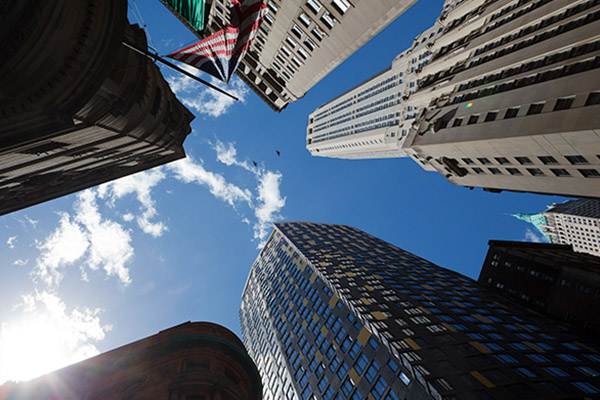 Trade tensions and Fed policy
We are still reeling from Powell's admission that trade uncertainty is driving policy. The Fed has spent months scripting a communication that avoided becoming partisan and getting caught up in trade hype. Consequently, the three consecutive 25bp cuts were described as an insurance policy against trade tensions. However, Powell mention of "phase one" trade deal as support for the pause indicates the media's influence over US monetary policy. There is "zero to no chance", US President Trump is informing the Fed on trade policy strategy. The Fed has indicated they do not respond to rhetoric but these are exactly what's happening. Therefore, more or less, Powell is getting his info the same as the rest of us. This is a worrying reality since shifting from mechanical and clinical to guessing US and China's next move increases the probability of a policy mistake.
Data on US consumer remains strong. The contraction of business investment has not damaged household spending or general positive outlook. Despite the weakness in manufacturing, there are scant signals the US is suffering. On a broader note, we remain optimistic that US-China tension will not derail the global economy. Trade has a notorious way of working around barriers. The longer tensions drag on, the more business will find a workaround. Exports to the US from the Southeast Asian nations in many cases risen by double digits. Market still expect the Fed to ease the US away from recession in 2020, which is supporting the USD.
In our view, President Trump will use the US-China trade as a political tool. Therefore, we need to forecast within the context of politics. Currently, by keeping tensions high, Trump gets the interest rate cuts he wants and strong support from his base (and broader sources). As the US moves closer to Nov 2020, Trump will have a powerful lever to inspire voters and jumpstart the economy. In the near term, we would not expect a meaningful breakthrough.
TRY decline still not priced in
The recent Turkish lira development appears quite surprising considering the latest rate cut implemented by the Turkish Central Bank earlier in October following the removal of US tariffs imports as it trades at four-week low. Yet despite the sharp decline of inflation data towards single digit due to a high base of comparison, a reversal towards double digits is conceivable amid deeper interest rate cuts on 12 December 2019.
The decision made by US authorities to remove sanctions on Turkey after Russian and Turkish powers finally agreed on a safe zone in Northeast Syria finally took the ascendant over the CBT announcement to cut its one-Week Repo Rate by an additional 250 basis points (-10% year-to-date) to 14%, citing an improving inflation outlook. There is also good reason to think that the CBT swap operations policy tool on the Istanbul stock exchange, which consists of a supply of lira for dollars, estimated in billions, confirms the limited room of maneuver of the institution and raises questions on its available foreign currency reserves to support its currency. In addition, although headline and core inflation gauges falling to 8.55% (before 9.26%) and 6.67% (before 7.54%) respectively in October tend to support the idea that an inflation target of 5% is reachable, we expect the figure to return to double digits, given the reversal of base effects data from November and December of last year. The latter would ultimately limit the CBT forward guidance rhetoric in the event of further aggressive rate reductions. As a result, we expect the CBT dovishness to weigh further on the Turkish lira as the Syrian conflict eases. We maintain a bearish view on TRY looking forward.