Disclaimer
Our systems have detected that you are using a computer with an IP address located in the USA. If you are currently not located in the USA, please click "Continue" in order to access our Website.
Local restrictions - provision of cross-border services
Swissquote Ltd is authorised and regulated in the UK by the Financial Conduct Authority (FCA). Swissquote Ltd is not authorised by any US authority (such as the CFTC or SEC) neither is it authorised to disseminate offering and solicitation materials for offshore sales of securities and investment services, to make financial promotion or conduct investment or banking activity in the USA whatsoever.

This website may however contain information about services and products that may be considered by US authorities as an invitation or inducement to engage in investment activity having an effect in the USA.

By clicking "Continue", you confirm that you have read and understood this legal information and that you access the website on your own initiative and without any solicitation from Swissquote Ltd.
If cookies are currently disabled on your computer, you will be required to continue accepting this legal information for every new page visited on this website. In order to avoid this, please enable cookies on your computer.
Research
Market strategy
by Swissquote Analysts
Daily Market Brief
Equities mixed. Gold liquidity issues cause volatility as refineries close.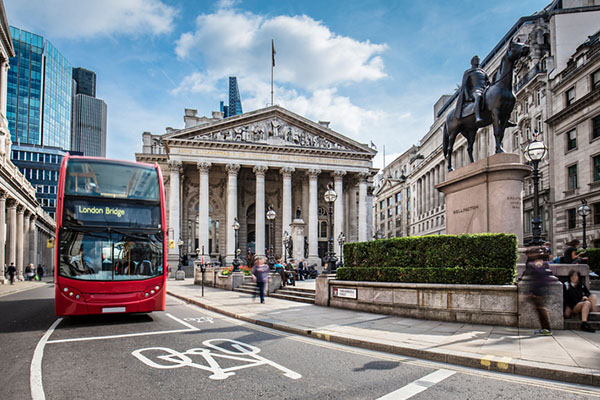 Equities mixed. Gold liquidity issues cause volatility as refineries close.
After an early drop to the negative territory, US stocks eventually recovered, and two of the three leading US stock indices ended the Wednesday session in the green. As such, we saw two consecutive-day gains in the US stocks for the first time since the coronavirus-led freefall began. The S&P500 (+1.15%) consolidated gains following the US Congress' agreement on a historical $2-trillion rescue package, while the Dow rallied 2.39% boosted by a 24.32% jump in Boeing's share price - on hope that there could be something in the mix for the company struggling on the verge of financial distress, and 10.87% and 9.24% jump in United Tech and Nike Inc.
Tech stocks lagged. Apple (-0.55%), Microsoft (-0.96%), Cisco (-2.41%) and Intel (-2.18%) fell. Nasdaq retreated 0.45%.
The US dollar index retraced below the 101 mark hinting at an improved risk appetite in the global cross-asset markets.
But there is a hitch: the approval of the colossal fiscal package by the House of Representatives could be delayed due to controversies over low-wage workers' benefits. It is useless to highlight that low-revenue households and businesses are the most vulnerable faced with a forced shutdown as we experience today. Hence in opposition to previous financial crisis, the recovery should be built from the bottom to the top this time. For investors, a delay in approval would again threaten the appetite and jeopardize the recent gains posted across stock and credit markets.
Asian markets posted a mixed picture, with better appetite in Sydney (+2.31%), timid losses in Shanghai (-0.60%) but a 4.51% drop in Tokyo.
Activity in FTSE (-2.54%) and DAX (-2.42%) futures hint that the rally may stall in Europe, as well.
WTI crude consolidated near the $25 a barrel, posting a timid advance despite a smaller-than-expected increase of 1.6-million barrels in US oil inventories last week, compared to 2.9 million penciled in by analysts and 2 million printed a week earlier.
Gold rallied to $1637 per oz. The actual positive move in gold prices are backed by a shortage of physical gold in the markets as a result of ceased activity in gold refineries due to the Covid-19 outbreak. This situation causes liquidity issues in gold markets, which mostly explains the recent rise in price volatility and the gains despite an improved market sentiment.
In the foreign exchange, the euro extended gains to 1.0933 against a broadly softer US dollar. The pair is now preparing to test the 1.10 offers. Federal Reserve (Fed) ultra-loose policy stance versus the European Central Bank's (ECB) neutral attitude towards interest rates should back a further recovery in the single currency. Stops are seen above the 1.10 mark and support the euro's appreciation if cleared. Yet soft economic data is the highest barrier for the euro appreciation as activity in Europe slows at a historical rate.
German consumer confidence tanked to a record low of 2.7 for April, versus 7.1 expected by analysts and 8.3 printed a month earlier. In-store German retail apparel sales are down by 90% year-on-year.
Elsewhere, British retail sales fell 0.3% in February versus 0.2% expected and 0.9% posted a month earlier. There will be a decent fall in this number as activity slowed meaningfully in March. We expect up to a two-digit slump following the full lockdown in April.
In Switzerland, the leading retailers are overwhelmed with a deluge of online orders that they can't process.
Unfortunately, European online shopping may not be as developed as in Asia and in the US to give the necessary support to the economy right now.
Cable bumped into decent offers sub-1.20 on Wednesday. The Bank of England (BoE) is expected to stay pat at today's monetary policy meeting after British policymakers slashed interest rates to the historical low of 0.10% and increased its asset purchases program by 200-billion pound at an emergency gathering earlier this month. But we expect the BoE to maintain an ultra-dovish policy stance given that the UK's economy is expected to shrink by 10% in the first half of this year. Combined with the mounting anxiety that the Brits would rush out of the European Union by the end of the year without a trade deal in hand, the price advances in sterling could remain limited. We believe that a broad-based downside correction in the US dollar could back a mid-term advance toward the $1.30 mark, but core short positions will likely cap a further advance above this level.