Disclaimer
Our systems have detected that you are using a computer with an IP address located in the USA. If you are currently not located in the USA, please click "Continue" in order to access our Website.
Local restrictions - provision of cross-border services
Swissquote Ltd is authorised and regulated in the UK by the Financial Conduct Authority (FCA). Swissquote Ltd is not authorised by any US authority (such as the CFTC or SEC) neither is it authorised to disseminate offering and solicitation materials for offshore sales of securities and investment services, to make financial promotion or conduct investment or banking activity in the USA whatsoever.

This website may however contain information about services and products that may be considered by US authorities as an invitation or inducement to engage in investment activity having an effect in the USA.

By clicking "Continue", you confirm that you have read and understood this legal information and that you access the website on your own initiative and without any solicitation from Swissquote Ltd.
If cookies are currently disabled on your computer, you will be required to continue accepting this legal information for every new page visited on this website. In order to avoid this, please enable cookies on your computer.
Research
Market strategy
by Swissquote Analysts
Daily Market Brief
Equities Enter Correction Amid Surging COVID Cases, US-China Tensions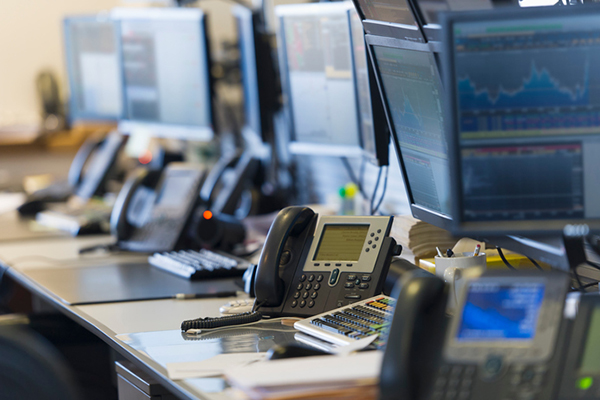 Equities Enter Correction Amid Surging COVID Cases, US-China Tensions
US equities were mixed on Monday, though the main rhetoric was bearish. Dow Jones (+0.04%) saved the day by securing a fragile gain, but S&P 500 (-0.94%) and Nasdaq (-2.13%) were in free fall for most of the session. Investors ignored the news about COVID vaccines and faced a rapidly increasing number of coronavirus cases. The selling pressure increased after California Governor Gavin Newsom postponed the state's reopening, banning restaurants, bars, and other indoor activities.
The tech giants that helped Nasdaq update the all-time high early in the session have deflated by the evening, with Amazon, Nvidia, Microsoft, and Facebook losing over 2% after initial gains.
Nevertheless, such a correction might be on time as equities rallied almost exclusively on aggressive stimulus from the Fed. Now the earnings season will show the true impact of the lockdown measures.
Wells Fargo, JPMorgan, and Citigroup are scheduled to show their cards on Tuesday, providing further hints on how the financial sector has coped with the pandemic. Speaking about cards, casino stocks were boosted by reports that Macau lifted its quarantine restrictions.
Asian stocks are now following the US markets and departing from Monday gains. Investors are worried about the uncontrollable increase in COVID cases. An official from the World Health Organization said that things might not go back to normal for the foreseeable future.
Besides this, Asian equities have been dragged down by increasing tensions between the US and China, after US Secretary of State Michael Pompeo stated that Washington had rejected China's ambition in the South China Sea. Beijing has recently launched some military exercises in the contested waters surrounding the South China Sea's Paracel Islands. As if it wasn't enough, the dispute comes on top of existing tensions related to trade and Hong Kong.
At the time of writing, China's Shanghai Composite is down almost 1%, and the Shenzhen Component has lost 1.68%. Just recently, China announced that exports and imports in Yuan terms beat expectations in June, rising 4.3% and 6.2%, respectively.
Hong Kong's Hang Seng Index is down 1.47%. The financial hub imposed its toughest social distancing rules to date.
Japan's Nikkei 225 is down 1.04%, and South Korea's KOSPI has declined by 0.49%.
Australia's ASX 200 has dropped by 0.83% as some states are returning to lockdowns amid a renewed outbreak in Sydney.
In individual corporate news, UK Prime Minister Boris Johnson is about to announce the ban of Huawei from Britain's 5G network later today. The decision will intensify tensions with China but will please the US.
European stocks have no choice but to join the general bearishness. DAX and FTSE futures are flashing red at the moment.
Despite US-China tensions and surging COVID cases, the gold price has dropped below $1,800 to test a support level that proved reliable on Friday. It seems that investors have booked profits after an impressive rally that accelerated in June. This might be a temporary correction, as the depressing news can help the safe-haven consolidate above the $1,800 level.
In the forex market, the US dollar has recovered from yesterday losses as investors have realized that a quick economic recovery is not possible, while the talks about prolonged lockdowns boosted interest in safe-haven currencies. The USD Index is currently up 0.11% as of 5:30 AM UTC.
The sterling is in wait-and-see mode, moving sideways against the US dollar. The UK will report on its GDP performance and manufacturing production in a few minutes from now, probably bringing some volatility.
The euro is also quite boring, currently showing a 0.04% gain versus the greenback, to 1.1343.
Finally, oil prices have dropped about 2% on Tuesday on back of fears that new shutdowns of businesses amid surging COVID cases could hurt recovery in fuel demand. Also, investors expect that the OPEC+ would decide to ease production cuts starting from next month.
American WTI brand has lost 2% to $39.35 while Brent crude futures have declined by 1.73% to $41.98.
The market will monitor the next decision from OPEC and its allies, whose Joint Ministerial Monitoring Committee will meet tomorrow. OPEC+ is about to reduce its record production cut of 9.7 million barrels per day to 7.7 million bpd from August until the end of the year.