Disclaimer
Our systems have detected that you are using a computer with an IP address located in the USA. If you are currently not located in the USA, please click "Continue" in order to access our Website.
Local restrictions - provision of cross-border services
Swissquote Ltd is authorised and regulated in the UK by the Financial Conduct Authority (FCA). Swissquote Ltd is not authorised by any US authority (such as the CFTC or SEC) neither is it authorised to disseminate offering and solicitation materials for offshore sales of securities and investment services, to make financial promotion or conduct investment or banking activity in the USA whatsoever.

This website may however contain information about services and products that may be considered by US authorities as an invitation or inducement to engage in investment activity having an effect in the USA.

By clicking "Continue", you confirm that you have read and understood this legal information and that you access the website on your own initiative and without any solicitation from Swissquote Ltd.
If cookies are currently disabled on your computer, you will be required to continue accepting this legal information for every new page visited on this website. In order to avoid this, please enable cookies on your computer.
Research
Market strategy
by Swissquote Analysts
Daily Market Brief
Wall Street Extends Gains Amid Vaccines Hopes, Fresh Stimulus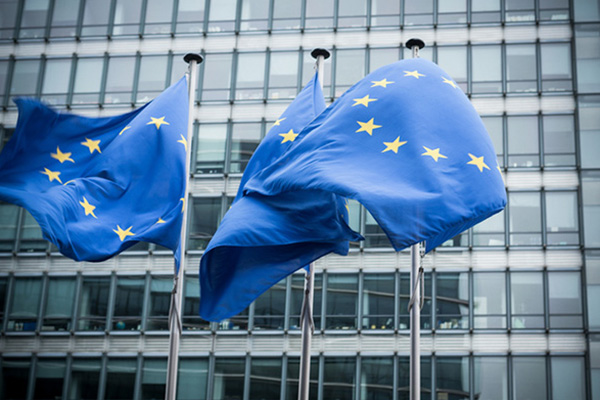 Stocks Rally on EU Stimulas
US equities defied the bearish rhetoric at the start of the week and extended gains, with Nasdaq updating the record high again on Monday. The tech sector has been driven by investors who turned to tech stocks ahead of the financial reporting of several mega-cap companies due later this week. Nasdaq surged 2.51% and the S&P 500 increased by 0.85%. Dow Jones was somewhat neutral, adding only 0.03%.
Amazon increased by 8% after investment bank Jefferies upgraded the price target for the company from $3,100 to $3,800, pointing to an increase in online sales amid the pandemic. Elsewhere, Alphabet rose 3.3% after an analyst from Credit Suisse increased its price target ahead of earnings reporting.
Besides the tech frenzy, equities have been driven by optimism around COVID vaccines, as AstraZeneca and Oxford University reported positive results in their phase 1 trial, which involved 1,000 volunteers. The vaccine reportedly triggered an immune response by increasing the level of antibodies and white blood cells to fight Sars-Cov-2. As for Moderna, the other candidate that leads the coronavirus vaccine race, its stock price tumbled 14% after JPMorgan downgraded it from overweight to neutral. Nevertheless, the bank raised Moderna's price target by $29.
Asian stocks are bullish on Tuesday, leveraging the optimism around the vaccines and hopes for fresh stimulus.
Initially, markets reacted to the positive comments made by EU Council President Charles Michel, who expressed his confidence that European leaders would reach consensus on the 750 billion euro stimulus plan. The markets are now boosted by the news that European officials have finally concluded negotiations on the 1.82 trillion euro budget and the 750 billion euro COVID recovery fund early Tuesday. The leaders surprisingly managed to unite after days of fierce debates. French President Emmanuel Macron said that it was a historic day for Europe.
At the time of writing, Japan's Nikkei 225 is up 0.86%, and South Korea's KOSPI has gained 1.61% as of 4:50 AM UTC.
Australia's ASX 200 has surged 2.36%. The Reserve Bank of Australia is about to release the minutes for its June meeting while Governor Philip Lowe will give a speech later today.
Hong Kong's Hang Seng is up 2.20% despite the tighter lockdown imposed earlier this month. On Monday, the city reported 73 new coronavirus cases.
China's Shanghai Composite has gained a modest 0.07%, and the Shenzhen Component has increased by 0.21%.
European stocks will also benefit from the bullishness around stimulus. German DAX and British FTSE 100 futures are both up 0.55%.
In individual corporate news, tech giant IBM reported Q2 earnings and revenue that beat analysts' expectations, as demand for its cloud services boosted performance. IBM announced EPS of $2.18 on revenue of $18.12 billion versus the expected EPS of $2.08 on revenue of $17.42 billion. The company's share price rose over 6% in post-market trading.
On Monday, the US Commerce Department added 11 Chinese companies to its economic blacklist, citing their involvement in human rights violations related to China's treatment of Uighurs in the Xinjiang region. The sanctioned firms – which include suppliers to brands like Apple, HP, Google, Tommy Hilfiger, and Hugo Boss – cannot purchase components from US firms without approval from the US government.
In the commodity market, oil prices are trading inside a narrow bullish channel. The COVID vaccine trials are supporting hopes that oil demand would revive. The optimism offsets the fears of new restrictive measures amid an increasing number of coronavirus cases. WTI futures are up 0.17% to $40.99, while Brent has gained 0.30% to $43.41.
Gold has broken above $1,820 as the aggressive stimulus from the EU and potentially from the US are propelling many investors to safe-havens in an effort to hedge against devaluing national currencies. The metal is up 20% year-to-date. The recent rally has gained momentum after Citigroup analysts said that gold would update the all-time high within up to nine months, probably breaking above $2,000.
However, it is Silver that stole the show, hitting the highest level in four years on Monday as a result of an impressive rally. The white metal is now up over 2.70% and trading above $20.740.
In FX, the US dollar has been somewhat bearish, as investors turned their attention to commodities and the euro amid vaccine optimism and the latest stimulus plan green-lighted by European leaders. The USD Index is moving sideways, currently displaying 95.808. However, after reaching the four-month highs, EUR/USD gave up and has dropped by 0.10% on profit-taking. Still, the pair is fluctuating above 1.1430 right now. Elsewhere, GBP/USD is up 0.03%.