Disclaimer
Our systems have detected that you are using a computer with an IP address located in the USA. If you are currently not located in the USA, please click "Continue" in order to access our Website.
Local restrictions - provision of cross-border services
Swissquote Ltd is authorised and regulated in the UK by the Financial Conduct Authority (FCA). Swissquote Ltd is not authorised by any US authority (such as the CFTC or SEC) neither is it authorised to disseminate offering and solicitation materials for offshore sales of securities and investment services, to make financial promotion or conduct investment or banking activity in the USA whatsoever.

This website may however contain information about services and products that may be considered by US authorities as an invitation or inducement to engage in investment activity having an effect in the USA.

By clicking "Continue", you confirm that you have read and understood this legal information and that you access the website on your own initiative and without any solicitation from Swissquote Ltd.
If cookies are currently disabled on your computer, you will be required to continue accepting this legal information for every new page visited on this website. In order to avoid this, please enable cookies on your computer.
Research
Market strategy
by Swissquote Analysts
Live Analysis
5G investments stimulated by airwave auctions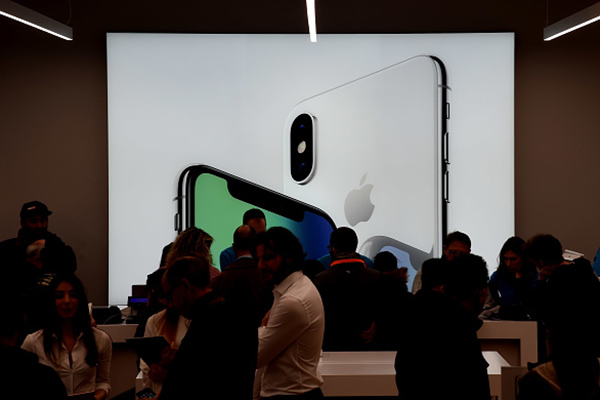 Reduced risks to global growth and trade following the signature of the US – China interim deal on 15 January 2020 provides equities a boost despite fears of major disruptions caused by the Coronavirus outbreak started in late January 2020 on the manufacturing industry and worldwide supply chains. Interestingly however, underlying consequences of the closure of factories for more than a month in China do not seem to bother much investors, as major blue-chip indices such as the S&P 500, Nasdaq or Stoxx Europe 600, without mentioning Swiss SMI and SPI, are at all-time high. In this setting, it seems that the upside should prevail this year, although Q1 2020 results are likely to flash below market consensus, a trend that appears to be fully priced in when considering Apple's profit warning announcement. In the particular case, Apple confirmed it would probably not meet its quarterly revenue forecasts amid lower iPhone supply (i.e. iPhone SE Generation 2 discounted model, expected to be marketed in March 2020) and a slowing Chinese demand due to both a halt in production and a closing of retail stores in the region. Yet market participants do not seem much worried as Apple share almost recovered following the headline, unlike its direct suppliers, such as Swiss sensor manufacturer AMS AG (-3.72% week-to-date) or UK-based semiconductor manufacturer Dialog Semiconductor plc (-2.65% week-to-date). Despite a scenario where Apple would decide to postpone the release of the iPhone SE model beyond March 2020, which would ultimately erode profit margins for the long-awaited 5G-embarked iPhone 12 model to be presented during the Autumn keynote, it seems that the Apple brand is always a safe bet for long-term investors.
Meanwhile, investments in 5G infrastructure is likely to take a boost in the coming two years as auctions for 5G spectrums is accelerating in major economies. So far, China is expected to expand the 5G coverage from current 50 cities to 300 by year-end while US auctions should slowly focus on the most sought-after mid-band (i.e. 2.5, 3.5 and 3.7 – 4.2 GHz bands) due this year after an unexpected bid on high-band auction reaching as much as $8 billion, even though analysts were counting on a mitigated demand ($2 – $4 billion). Similar developments should occur in Europe, where only nine countries (incl. the UK) are currently ramping up its coverage while India should follow the footsteps in 2021 along with neighboring Eastern Asian countries. Investments in 5G is only at its start as it should expand at a CAGR of 30% in the next five years and reach a total market value of $45 billion in 2020, suggesting that current market headwinds should remain short-lived for the sector.

| | |
| --- | --- |
| Open | |
| Close | |
| High/Low | / |
| Volume | |
| Market | |
| Ask | |
| Bid | |
| | |
| --- | --- |
| Open | |
| Close | |
| High/Low | / |
| Volume | |
| Market | |
| Ask | |
| Bid | |