Disclaimer
Our systems have detected that you are using a computer with an IP address located in the USA. If you are currently not located in the USA, please click "Continue" in order to access our Website.
Local restrictions - provision of cross-border services
Swissquote Ltd is authorised and regulated in the UK by the Financial Conduct Authority (FCA). Swissquote Ltd is not authorised by any US authority (such as the CFTC or SEC) neither is it authorised to disseminate offering and solicitation materials for offshore sales of securities and investment services, to make financial promotion or conduct investment or banking activity in the USA whatsoever.

This website may however contain information about services and products that may be considered by US authorities as an invitation or inducement to engage in investment activity having an effect in the USA.

By clicking "Continue", you confirm that you have read and understood this legal information and that you access the website on your own initiative and without any solicitation from Swissquote Ltd.
If cookies are currently disabled on your computer, you will be required to continue accepting this legal information for every new page visited on this website. In order to avoid this, please enable cookies on your computer.
Research
Market strategy
by Swissquote Analysts
Live Analysis
5G ushering in a brave new world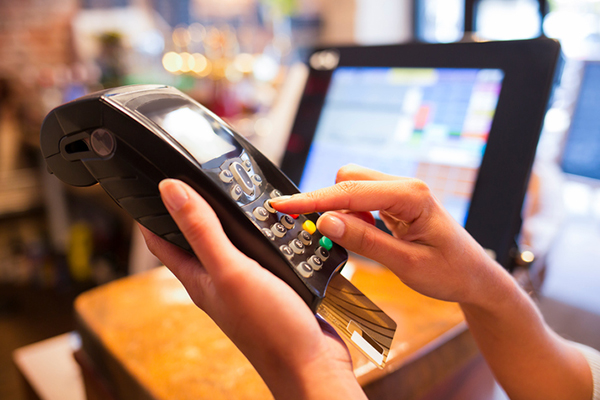 Brace yourself: this is going to change everything. Since the birth of the internet, innovators have dreamed of a world where everything is connected, with the electronic and physical dimensions completely intertwined. Home thermostats will receive weather reports and fuel costs, enabling them to optimize usage. Refrigerators, spotting behavior patterns, will create menus and do their owners' shopping, with a focus on cost and personal health (using information sourced from owners' data). The primary barrier to this utopian vision has always been connectivity. Now, 5G wireless networks are set to empower the visionaries and launch humanity into the next digital age.

Unlike previous telecommunications upgrades, the 5G network revolution is a seismic shift. The projected performance of 5G blows previous generations of wireless networks out of the water. 5G wireless networks are expected to provide 100% network availability, sub-millisecond latency, a thousand times more bandwidth and speeds of 10 gigabits per second (Gbps). To put this into perspective, at this speed you could download The Godfather Part I in just 5.4 seconds over 5G, compared with 9 minutes over 4G or 39 hours over 3G. And it's not just download speeds. 5G promises considerably lower latency, which means faster load times and greater responsiveness when using the internet. With the speed of fiber, wireless 5G will enable super-fast, virtually unlimited internet everywhere, and to all connected devices.
Mobile communications industry group GSMA is predicting that by 2025, 5G networks will cover one-third of the world's population and support as many as 1.2 billion connections.
5G networks function in a high-frequency band of the wireless spectrum, between 28 and 60 GHz. One unique characteristic of high-frequency bandwidths is that, while data loads are significantly higher, travel distance is shorter. This means that, where previous networks used geographically dispersed cell towers, 5G networks will have to be made up of smaller cells. Building the network will call for 5G antennas positioned in close proximity. This structural issue means building widespread global connectivity will require high levels of investment.
This certificate investing in traditional fiber might cause some confusion. But 5G wireless's small cells and fiber networks (as well as satellites) cannot be separated. Fiber is needed to transfer data from data centers to high-traffic networking clusters. 5G is not engineered to cover long distances; optical fiber is better equipped for that. A good analogy would be the human blood system, with fiber acting as the veins that deliver blood to capillaries representing 5G. The vast majority of internet traffic will transit over the fiber network. Fiber and satellite will support service continuity far beyond the range of urban 5G networks.
In our view, the first opportunity will be global companies that are involved or instrumental in the building of the 5G network. Infrastructure development includes, but is not limited to, networking equipment including cellular antennas and routers, mobile network operators, satellite-based communications, mobile broadband chips, wireless network testing and optimization equipment, fiber optic cables and cell tower real estate. If a working network can be built, the second wave of beneficiaries will be 5G device makers, data storage companies, app makers, cloud computing equipment makers, networking software vendors, network virtualization/testing specialists and content providers.

| | |
| --- | --- |
| Open | |
| Close | |
| High/Low | / |
| Volume | |
| Market | |
| Ask | |
| Bid | |