Disclaimer
Our systems have detected that you are using a computer with an IP address located in the USA. If you are currently not located in the USA, please click "Continue" in order to access our Website.
Local restrictions - provision of cross-border services
Swissquote Ltd is authorised and regulated in the UK by the Financial Conduct Authority (FCA). Swissquote Ltd is not authorised by any US authority (such as the CFTC or SEC) neither is it authorised to disseminate offering and solicitation materials for offshore sales of securities and investment services, to make financial promotion or conduct investment or banking activity in the USA whatsoever.

This website may however contain information about services and products that may be considered by US authorities as an invitation or inducement to engage in investment activity having an effect in the USA.

By clicking "Continue", you confirm that you have read and understood this legal information and that you access the website on your own initiative and without any solicitation from Swissquote Ltd.
If cookies are currently disabled on your computer, you will be required to continue accepting this legal information for every new page visited on this website. In order to avoid this, please enable cookies on your computer.
Research
Market strategy
by Swissquote Analysts
Live Analysis
Bullion upsurge boosted by dragging trade war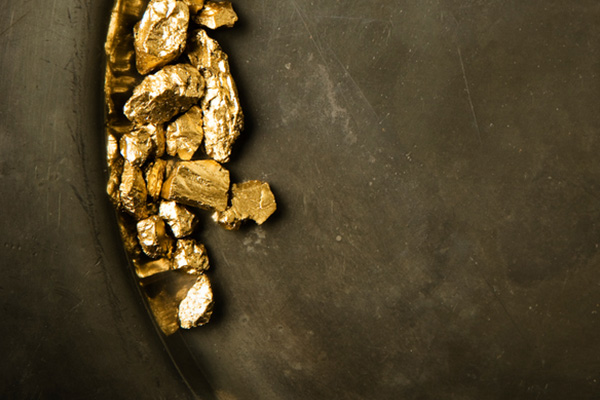 The summer holiday lull seems to be coming to an end. Keywords like trade war, currency manipulation or global economic slowdown appear predominantly in market headlines as the US stocks market faced the worst trading day of the year in early August 2019, with the Dow Jones Industrial Average losing as much as 2.90% or 767 points, the largest absolute value decline since December 2018. Worries of escalating US – China trade war and its underlying impact on global economies is also expected to force the Fed to adopt a more expansionary monetary policy, a boon for traders betting on a weakening of the greenback and an appreciation of non-yielding safe-haven assets. In that respect, major gold indices, including gold futures and S&P commodity producers gold index are trading at over 6-year and 3-year high respectively. Yet, as the price of gold appears to stagnate at major resistance level of $1500 (17% year-to-date), investment in solid actors of the gold mining industry should provide a decent hedge against a global economic slowdown while benefitting from a long-term increase.
The surprising rise in gold prices in early August (+6%), driven by the announcement made by US President Donald Trump to launch an additional salvo of 10% tariffs on $300 billion of Chinese imported goods for September 2019 and the possible reversal of the current course of Fed inaction, is now stabilizing along $1500 as equities appear to regain strength. However, despite the recent stagnation of spot bullion prices, fundamentals stay constructive, as shown by consistent purchases made by the People's Bank of China, which increased its gold total reserve for the eighth straight month to an estimated total of 62.26 million ounces (1765 tons) amid growing economic downturn risks. Accordingly, investment in gold-operating companies stays attractive, as the former provides robust support in risk-off sentiment while demand for the yellow metal should stay high, even under positive market sentiment. Still, the August rebound requires investors to be selective on the sector.
Despite a substantial rebound in the last 3 months following the acquisition of Goldcorp in mid-April 2019, which caused the share to fall by 17%, the premium paid by Newmont to acquire Goldcorp (est. $10 billion acquisition price), Newmont Goldcorp shows interesting long-term potentials. Indeed, the company, aside of becoming the world's largest gold producing company in the world, dethroning Barrick Gold, is expected to produce a total of 6 – 7 million ounces of gold (187.5 – 218.75 tons) and generate solid cost-savings thanks to synergies estimated at $365 million per annum in the coming three years. Despite a challenging environment due to the restructuring of a large portfolio consisting of 16 long-life assets, the company should directly benefit from rising gold demand as the valuation of both its gold production and reserves of undeveloped gold should drive its stock value. Considering passed quarterly results of the year, Newmont Goldcorp has many good reasons to match its production outlook for FY2019, aiming at a total production of 6.5 million ounces of gold (203.125 tons). As trade tensions stay vivid while major central banks forward guidance tend to favor stimulus measures, the demand for tangible gold assets is certainly expected to remain high.
| | |
| --- | --- |
| Open | |
| Close | |
| High/Low | / |
| Volume | |
| Market | |
| Ask | |
| Bid | |