Disclaimer
Our systems have detected that you are using a computer with an IP address located in the USA. If you are currently not located in the USA, please click "Continue" in order to access our Website.
Local restrictions - provision of cross-border services
Swissquote Ltd is authorised and regulated in the UK by the Financial Conduct Authority (FCA). Swissquote Ltd is not authorised by any US authority (such as the CFTC or SEC) neither is it authorised to disseminate offering and solicitation materials for offshore sales of securities and investment services, to make financial promotion or conduct investment or banking activity in the USA whatsoever.

This website may however contain information about services and products that may be considered by US authorities as an invitation or inducement to engage in investment activity having an effect in the USA.

By clicking "Continue", you confirm that you have read and understood this legal information and that you access the website on your own initiative and without any solicitation from Swissquote Ltd.
If cookies are currently disabled on your computer, you will be required to continue accepting this legal information for every new page visited on this website. In order to avoid this, please enable cookies on your computer.
Research
Market strategy
by Swissquote Analysts
Live Analysis
Cybersecurity firms in the spotlight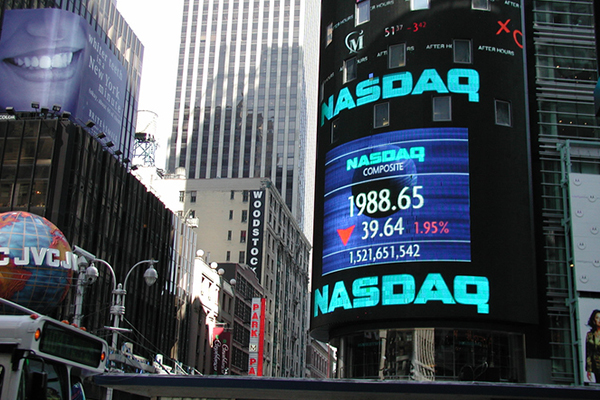 The earnings season turns out to have been more constructive than market participants had initially assumed. The S&P500 closed July at +1.30% and has risen 14% since the beginning of the year despite the Fed's blurry forward guidance from 31 July 2019 and recent trade headlines. On the other hand, companies in the cybersecurity system are well placed to surprise investors to the upside. Recognized as one of the fastest-growing technology industry, Cybersecurity is expected to grow at a CAGR of 12% from $120 billion in 2017 to $300 billion in 2024, confirming a strong appeal for this investment opportunity. Whether investors are willing to invest in a firm whose business model consists of a diversified portfolio of security solutions or in a startup specializing in the development of cutting-edge cloud-based security endpoint software, there is something for every taste and investment strategies in the cybersecurity scheme.
Even if the landscape of the cybersecurity industry is quite hard to depict structurally, it can be split into three different parts. The first and most conventional category concerns vertically diversified companies, whose strategy reside in customer adoption and offerings in the form of a one-stop-shop. From network firewall, cloud software to threat detection solutions, security firms in this category will develop relationships with existing customers by offering complementary products and acquiring new ones. The second category will be focused on security-as-a-service, mainly offering security services in a broad range of applications, including network and clouds data security management. These companies are counting on their existing client-base to increase subscriptions and maintenance services to expand. Finally, the third and final class of firms are specialized in endpoint security, offering early threat detection technologies for devices directly connected to existing networks.
In this broad ecosystem and considering current market settings, investment in companies driven either by diversified security offerings or unique one-off front-end solutions appear most attractive compared to cybersecurity management services firms targeting recurring management services sales. Indeed, the performance of the latter will be highly dependent to subscription sales, albeit a critical mass must be reached before it can actually generate profits. Palo Alto Networks Inc., the global leader of the cybersecurity space is an interesting choice. Although the company disappointed analysts during prior quarter, the company is expected to show decent results at its 5 September 2019 meeting, with earnings guidance pointing to revenues in the range of $795 million - $805 million or adjusted EPS of $1.41 - $1.42. In a similar fashion, Silicon Valley-based CrowdStrike Holdings Inc., a major actor of the industry offering an innovative endpoint security platform called "Falcon", whose IPO in June 2019 came successfully on Nasdaq, is expected to play a key role in the cybersecurity business. While the company already confirmed solid earnings report in July 2019, the company should maintain the same trend, with revenues estimated in the range of $103 – 104 million, an 86% increase from same quarter a year earlier. Due to its fundamental added value, investment in the cybersecurity sphere stays highly attractive, as companies' rule of conduct requires solid, reliable and up-to-date cybersecurity solutions, thus offering digital security firms a wide scope for expansion in this emerging sector.
| | |
| --- | --- |
| Open | |
| Close | |
| High/Low | / |
| Volume | |
| Market | |
| Ask | |
| Bid | |