Disclaimer
Our systems have detected that you are using a computer with an IP address located in the USA. If you are currently not located in the USA, please click "Continue" in order to access our Website.
Local restrictions - provision of cross-border services
Swissquote Ltd is authorised and regulated in the UK by the Financial Conduct Authority (FCA). Swissquote Ltd is not authorised by any US authority (such as the CFTC or SEC) neither is it authorised to disseminate offering and solicitation materials for offshore sales of securities and investment services, to make financial promotion or conduct investment or banking activity in the USA whatsoever.

This website may however contain information about services and products that may be considered by US authorities as an invitation or inducement to engage in investment activity having an effect in the USA.

By clicking "Continue", you confirm that you have read and understood this legal information and that you access the website on your own initiative and without any solicitation from Swissquote Ltd.
If cookies are currently disabled on your computer, you will be required to continue accepting this legal information for every new page visited on this website. In order to avoid this, please enable cookies on your computer.
Research
Market strategy
by Swissquote Analysts
Live Analysis
Digital Payments driven by increasing value proposition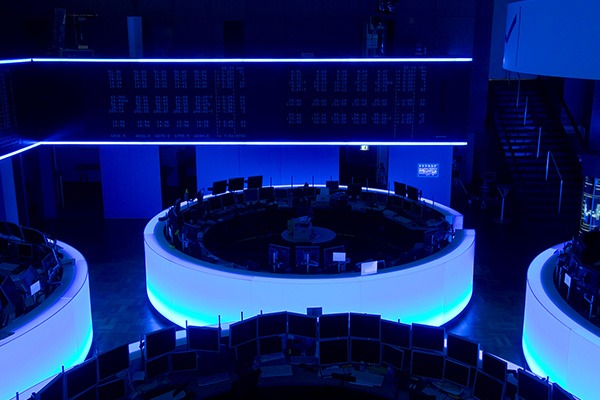 As in major technology sectors, the Digital Payments industry continues to maintain solid growth and profits for the benefit of investors by leveraging innovative payment solutions. Despite interesting opportunities in the industry, competition is heavy as large financial institutions are facing rising competition from smaller fintech companies that offer attractive technology services. The room of maneuver for larger entities is therefore quite limited as they can either decide to expand their electronic payments offering internally or they can make the transition by implementing targeted small-scale M&A operations to generate synergies with existing business operations, thus enlarging payment scalability of existing business products. Not so long ago, a big wave of consolidation occurred as the two major players in the payments industry acquired disruptive targets geared with robust payment technologies with the ambition of integrating complementary offerings, strengthen differentiation and ultimately generate value added for the broad range of financial institution clients.
Fidelity National Information Services (FIS) and Fiserv, two major players of the electronic payments industry acquired in 1H:2019 Worldpay and First Data respectively in an attempt to maintain leading technology capabilities and allow for complementarity, striking the biggest deal in the fast-growing electronic payments industry. The M&A scheme of the two transactions is quite systematic because the characteristics of the two buying companies are mainly oriented towards customer retention and acquisition, while the companies purchased are providing the payment technology. According to the terms, FIS should buy Worldpay for a total of $35 billion while Fiserv would pay $22 billion; legal approval is yet required before transactions can be finalized. In addition, Global Payments Inc., another payment technology company, confirmed it will buy peer Total System Services Inc. for a total of $21.5 billion in order to face increasing competition. Similar trends are perceptible in Europe as the IPO of the Italian payment services company Nexi on 16 April 2019, despite a 6% drop in the offering price (EUR 9), recovered significantly, rising by 6.50% to EUR 9.60.
Given the consolidation phase of the Digital Payments industry in the context of the three mergers of US payment companies with a combined value of more than $100 billion, expected to close in 2H:2019, revenues should remain strong in FY 2019 as key actors continue to strengthen their value proposition in an economy driven by economic stimulus measures.
| | |
| --- | --- |
| Open | |
| Close | |
| High/Low | / |
| Volume | |
| Market | |
| Ask | |
| Bid | |