Disclaimer
Our systems have detected that you are using a computer with an IP address located in the USA. If you are currently not located in the USA, please click "Continue" in order to access our Website.
Local restrictions - provision of cross-border services
Swissquote Ltd is authorised and regulated in the UK by the Financial Conduct Authority (FCA). Swissquote Ltd is not authorised by any US authority (such as the CFTC or SEC) neither is it authorised to disseminate offering and solicitation materials for offshore sales of securities and investment services, to make financial promotion or conduct investment or banking activity in the USA whatsoever.

This website may however contain information about services and products that may be considered by US authorities as an invitation or inducement to engage in investment activity having an effect in the USA.

By clicking "Continue", you confirm that you have read and understood this legal information and that you access the website on your own initiative and without any solicitation from Swissquote Ltd.
If cookies are currently disabled on your computer, you will be required to continue accepting this legal information for every new page visited on this website. In order to avoid this, please enable cookies on your computer.
Research
Market strategy
by Swissquote Analysts
Live Analysis
Escalation? Rare earth metals & US recession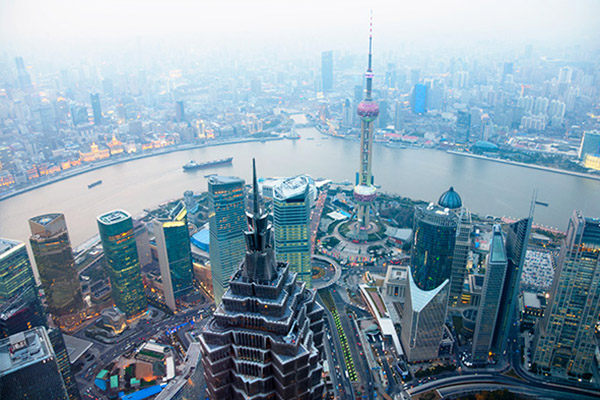 Escalated tensions between the US and China remain the dominant driver in financial markets. Risk aversion overnight was reduced as the US Commerce Department stated it would provide temporary licenses for U.S exports to Huawei. Thus reducing the negative impact of last week announced blacklist order against Huawei. This reprieve comes just hours after Google indicated it would end access to popular sites on the Android operating system. This recent move by the US is a clear signal that tensions have moved beyond a "trade war" and a highly negative development. Markets are still pricing in a positive end-result, judged by relative steadiness in equity markets. Asia shares were broadly sportive today with Shanghai up 1.23%. Yet recent aggressive actions by both the US and China to widen tariffs on each other exports have pushed out the timeline for a trade deal. Which in our view, has increased the likelihood of greater stress and possibility of failure.
The market has been blindsided by the sudden escalation and expansion between the US and China trade dispute. Equity volatility has jumped while the S&P 500 dropped 4% in early May. News flow from Washington and Beijing was a deal was imminent. China reversal on details previously agreed upon was a deep hit. Ratcheting up the tariffs on both side, in theory, adds up to $300 billion.
Interestingly, Chinese President Xi Jinping might have signaled China's next move. While in Jiangxi province, Xi visited a company that specialized in mining rare earth metals. Rare earth metals are critical in the production of high tech devices. China mines approximately 80% of all the rare earth minerals. While China is playing down the symbolism of the visit these exports is a strong hand in trade war escalation. Rare earth metals are not "rare" it will take the global economy a while to develop new sources. US stockpiles are unlikely to hold up against a protracted embargo.

The IMF now estimates that the trade war could negatively affect the US GDP by -0.60% and China GDP -1.50%. This additional slowdown has increased the probability of a US recession at the end of 2019- early 2020.
Under normal circumstance we dont see the US falling into a recession however, the trade war with China could provide the negative shock. The US economy has expanded in the longest cycle ever recorded, which have caused participants to become vigilant for an inflection point. The inversion of the US yield curves in March 2019 is a reliable indicator of the further economic outlook. For the last 60 years, an inverted yield curve has indicated to each economic slowdown in the US. Many argue that this time is different, yet the introduction of hard-core protectionism hints to an economic correction in the mid-term.
Also, economists estimate that tariff could increase US CPI by 0.1% to 0.4%. Fed Chair Powell indicated recently that low inflation might be "transitory" considering the low unemployment rate. Piling on the potential tariff effect could shift the Fed language. Given market sensitivity to higher rates, just talk of tighter policy could trigger a negative economic reaction. The bond markets pricing in a 60% probability of a Fed rate cut in 2019, which doesn't seem for farfetched given Trump tweeter rants.

| | |
| --- | --- |
| Open | |
| Close | |
| High/Low | / |
| Volume | |
| Market | |
| Ask | |
| Bid | |