Disclaimer
Our systems have detected that you are using a computer with an IP address located in the USA. If you are currently not located in the USA, please click "Continue" in order to access our Website.
Local restrictions - provision of cross-border services
Swissquote Ltd is authorised and regulated in the UK by the Financial Conduct Authority (FCA). Swissquote Ltd is not authorised by any US authority (such as the CFTC or SEC) neither is it authorised to disseminate offering and solicitation materials for offshore sales of securities and investment services, to make financial promotion or conduct investment or banking activity in the USA whatsoever.

This website may however contain information about services and products that may be considered by US authorities as an invitation or inducement to engage in investment activity having an effect in the USA.

By clicking "Continue", you confirm that you have read and understood this legal information and that you access the website on your own initiative and without any solicitation from Swissquote Ltd.
If cookies are currently disabled on your computer, you will be required to continue accepting this legal information for every new page visited on this website. In order to avoid this, please enable cookies on your computer.
Research
Market strategy
by Swissquote Analysts
Live Analysis
Gold and mining companies on the rise amid economic outlook concerns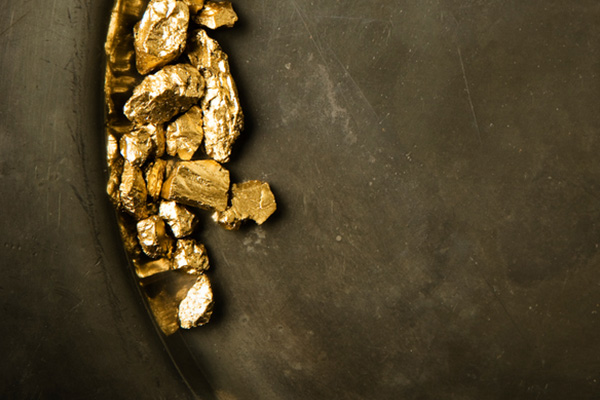 Facing difficult times, equity markets are losing ground as worries of a global economic slowdown come hitting the market. Additionally, despite intense trade negotiations initiated at the beginning of the month by both the US and China, it seems that investors have decided to favor the bear side, monitoring geopolitical and economic headlines before acting accordingly. Also, a wide range of investors have decided to turn to bonds, despite a weakening negative correlation with equities.
Indeed, as major asset classes are in decline, it appears that the bullion's outlook is brightening. In negative territory since the beginning of the year, gold is bouncing back from its 1-year low from mid-August 2018, providing mining companies a decent boost while the S&P 500 hits its low from October 2017. The Global Gold index, which tracks the major actors of the gold market (43 constituents), has been bouncing in a similar way and might be bouncing further ahead of the Federal Reserve FOMC from Wednesday. Speculations of a more dovish tone from the Fed that may put brakes to its tightening cycle in 2019 maintained the greenback under pressure, which supported gold-related assets.
Although economic fundamentals appear to support the gold and precious metals industry, it emerges that actors of the industry are in good position to benefit from that positive trend. Recently, Wheaton Precious Metals Corp., a Canadian based precious metals streaming company, surged highest in a decade after winning a tax case opened in January 2016 by the Canada Revenue Agency that was claiming about $ 500 million in tax arrears, providing the company with further leverage in its business conduct starting from 2019. Similarly, analysts are supporting the industry, reassessing key actors with buy rates.
Accordingly, in the scenario of a more substantial impediment on gold due to a stronger dollar for instance, economic and geopolitical uncertainties will maintain the demand for gold assets vivid from 2019 onwards. The gold industry should be winning in both directions anyways.
| | |
| --- | --- |
| Open | |
| Close | |
| High/Low | / |
| Volume | |
| Market | |
| Ask | |
| Bid | |