Disclaimer
Our systems have detected that you are using a computer with an IP address located in the USA. If you are currently not located in the USA, please click "Continue" in order to access our Website.
Local restrictions - provision of cross-border services
Swissquote Ltd is authorised and regulated in the UK by the Financial Conduct Authority (FCA). Swissquote Ltd is not authorised by any US authority (such as the CFTC or SEC) neither is it authorised to disseminate offering and solicitation materials for offshore sales of securities and investment services, to make financial promotion or conduct investment or banking activity in the USA whatsoever.

This website may however contain information about services and products that may be considered by US authorities as an invitation or inducement to engage in investment activity having an effect in the USA.

By clicking "Continue", you confirm that you have read and understood this legal information and that you access the website on your own initiative and without any solicitation from Swissquote Ltd.
If cookies are currently disabled on your computer, you will be required to continue accepting this legal information for every new page visited on this website. In order to avoid this, please enable cookies on your computer.
Research
Market strategy
by Swissquote Analysts
Live Analysis
Hydrogen fuel cell technology: the gateway to a green economy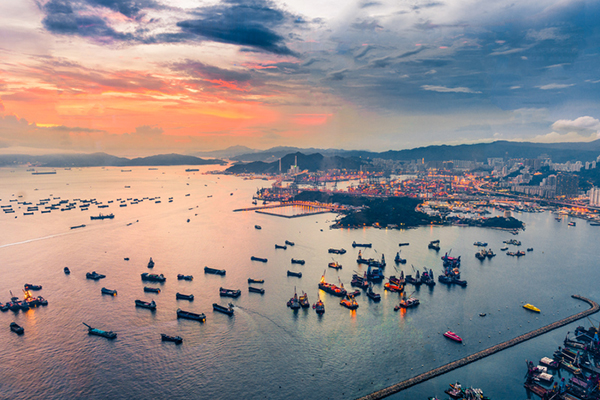 Alternative and clean energy is no longer an environmentalist wish; it is a global emergency.
Leading politicians, central bankers, business owners have made climate change their priority. The world is moving toward more sustainable business models and replacing traditional, polluting commodities, such as fuel oil, by cleaner alternatives, such as fuel cell.
What is fuel cell?
A fuel cell is an electrochemical cell that converts the chemical energy, often in hydrogen, to electricity. It doesn't burn fuel as traditional combustion technologies do.
One advantage of hydrogen fuel cells is they don't need to be recharged periodically, as these cells continue producing energy as long as a fuel source is available.
Besides energy, fuel cells produce heat and water. Hence, they are known for being a very clean form of energy.
Efficiency and cleanness explain why the fuel cell technology will be the future of energy, especially given the significant efforts undertaken by governments to eradicate the use of traditional fuel combustion to limit the CO2 emissions to fight global warming and climate change.
It is the ultimate gateway to a green economy, and perhaps the only option we have in hand immediately.
Wildfires, abnormally warm winters, atypically hot summers, air pollution, increasingly frequent typhoons and other climate catastrophes have brought world politicians to call for change.
Henceforth, efforts will likely be doubled up and the fuel cell industry will likely be a major beneficiary of the actual change.
Looking at numbers…
Fuel cell is a fast-growing industry and growth will likely rise exponentially. According to Allied Market Research, the hydrogen fuel cell vehicle market generated $651.9 million in 2018 globally and is expected to generate up to $42.03 billion by 2026.
While the technology didn't seem fit for heavy vehicles until recently, Plug Power recently launched its heavy-duty 125 kW ProGen zero emission hydrogen fuel-cell system, which will expand its market to Class 6, 7, 8 trucks, transit buses and many port applications.
This means that electric vehicles are preparing to take over a large portion of the market categories sooner than many had bet.
For now, North America is the largest market for hydrogen fuel vehicles due to development activities; it accounts for two fifths of the market in terms of revenue. But Latin America, Middle East and Africa are expected to grow past 70% until 2026 and play a leading global role in the foreseeable future.
Rising demand in fuel cell stocks
Lately, demand in hydrogen and fuel cell stocks have been rising rapidly. Phil Caldwell, the CEO of Ceres, a leading UK-based fuel cell company said the rally 'is not just about batteries, you need fuel cells as well'. In fact, large industrial companies have been investing big amounts in fuel cell companies such as Ballard and Ceres. Bosch and Cummins poured a combined $1 billion dollar in fuel cell over the past few years.
Today, Honda, Hyundai, Toyota, Audi, Daimler, Volvo, BMW, General Motors, Ballard Power Systems, and MAN are known to be among the leading industry players.
One last thing, is cheap oil a barrier?
In the short-run, prospects of an extended slump in oil prices may increase the opportunity cost for switching to electric vehicles and temper the rise in fuel cell demand. But in medium to long-term, the market is primed for an unavoidable structural change.
Therefore, cheap oil shouldn't have more than a temporary negative impact on fuel cell demand.
Investing in fuel cell is a secular bet on sustainability which should result in a long-term environmental and financial benefits.

| | |
| --- | --- |
| Open | |
| Close | |
| High/Low | / |
| Volume | |
| Market | |
| Ask | |
| Bid | |