Disclaimer
Our systems have detected that you are using a computer with an IP address located in the USA. If you are currently not located in the USA, please click "Continue" in order to access our Website.
Local restrictions - provision of cross-border services
Swissquote Ltd is authorised and regulated in the UK by the Financial Conduct Authority (FCA). Swissquote Ltd is not authorised by any US authority (such as the CFTC or SEC) neither is it authorised to disseminate offering and solicitation materials for offshore sales of securities and investment services, to make financial promotion or conduct investment or banking activity in the USA whatsoever.

This website may however contain information about services and products that may be considered by US authorities as an invitation or inducement to engage in investment activity having an effect in the USA.

By clicking "Continue", you confirm that you have read and understood this legal information and that you access the website on your own initiative and without any solicitation from Swissquote Ltd.
If cookies are currently disabled on your computer, you will be required to continue accepting this legal information for every new page visited on this website. In order to avoid this, please enable cookies on your computer.
Research
Market strategy
by Swissquote Analysts
Live Analysis
Is the rally in energy stocks and currencies sustainable?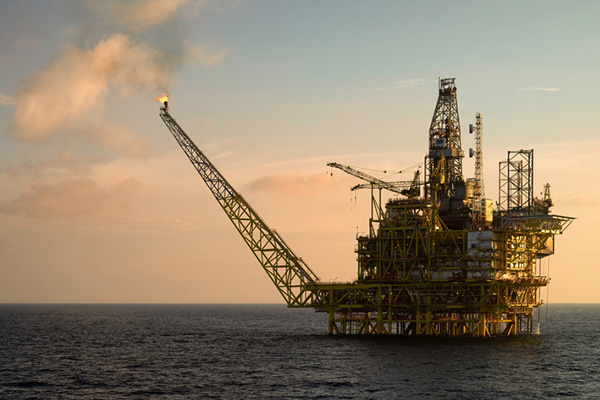 Is the rally in energy stocks and currencies sustainable?
Global business reopening and a so-far smooth normalisation wet investors' appetite over the past couple of weeks, encouraging capital to move from Covid-friendly assets, such as safe haven currencies and sectors including technology and utilities, to riskier but better rewarding assets led by energy, commodities and financials.
In addition, the oil producer countries' joint efforts to curb production are bearing fruit. Lower Saudi and Russian production combined with back-to-back weekly declines in US stockpiles have given a decent boost to the depressed oil markets. A barrel of WTI crude recovered from its historical plunge to -$40 per barrel in April to almost $40 this week.
The decent rebound in global oil prices has undoubtedly been a much-needed relief for the energy stocks and currencies over the last couple of weeks.
Energy giants including Exxon Mobil, BP and Royal Dutch recovered circa 45% of losses after seeing their stock prices more than halved during the coronavirus sell-off and the jaw-dropping dip in oil prices. Total SA rebounded 70% after plunging 60% between January and March, as Eni's share price bounced 65% higher after seeing chopped two-thirds of its value in the first three months of the year.
During the same period, the Canadian dollar hit its lowest level since 2016 as investors watched oil prices being smashed below zero for the first time in history.
Is the rally in energy stocks and oil currencies sustainable?
In the long-term, the recovery in energy markets will probably extend as economies get back to their normal operating pace. Also, the unprecedented monetary and fiscal aid packages from governments and central banks should continue injecting cheap liquidity to the markets, which will end up boosting demand in risk assets and carry their prices higher.
In the short-term, however, the road could be bumpy.
Oil rally could exhaust
The actual rally in oil prices could lose pace as the market reached acceptable levels provided the global demand and supply dynamics. The risk of another slump below zero fades as fundamental demand picks up along with factory reopening and lower travel restrictions across the globe.
In the meantime, the meaningfully slower production regime is expected to continue in the coming months to make sure that the global glut doesn't get out of control, keeping oil tankers stuck near harbors and dragging energy prices to unsustainably low levels.
WTI crude should meet decent resistance near $40/46.50 per barrel (psychological resistance / 200-day moving average), however a further extension of gains could run into a brick wall near $50/$55 per barrel, if the US, China frictions escalate and lead to a further interruption in global trade relations in the coming months.
Energy stocks extend recovery in post-Covid era
Energy stocks, which have been among the major victims of the Covid-19 crisis, are expected to consolidate and extend recovery as the fundamental energy demand returns to pre-crisis levels. These stocks have outpaced the positive market sentiment on the back of rising hopes of a smooth normalization. It is certain that prospects of a faster recovery than earlier thought could give a decent boost to leading energy companies which trade at meaningfully discounted prices right now.
One risk to the actual recovery in energy stocks is a second wave of contagion as economies reopen, and the extended trade crisis between the US and China.
However, the meaningful downside revision in earnings expectations and multi-year low share prices hint that there is a further upside potential in energy stocks. Hence, short-term price retreats could be good dip-buying opportunities for longer horizon investments.
CAD outlook revised from negative to neutral
The Canadian dollar depreciated past 10% against the greenback between January and March. The historical slump in oil prices dragged the Loonie lower during the first three months of the year, as Canadian oil sands projects, which are a costlier way of extracting oil, halted activities due to global lockdown and unsustainably low export prices.
Naturally, better oil prices had a sparkling effect for the Loonie. The USDCAD retreated from 1.4665 to below 1.35, reversing the January – March positive trend.
In the short-run, the 200-day moving average (1.3465) shelters decent buyers. A positive correction could be around the corner as technical indicators hint at oversold market conditions, but the medium, long-term outlook is better looking.
Also, the fiscal and monetary support to the economy should support a broader recovery in Loonie. At this week's monetary policy meeting, the Bank of Canada (BoC) maintained its benchmark interest rate unchanged at the historical low of 0.25%. The bank lowered the frequency of its term repo operations to once per week, but maintained the pace of federal, provincial, and corporate debt purchases at the current levels, also leaving the door open to further adjustment if needed.
Hence, we revise our medium-term outlook for Canadian dollar from negative to neutral based on the prospects of further recovery in oil prices and suitable monetary and fiscal support. The USDCAD should extend weakness to 1.33/1.30 range.
On the upside, an intermediate resistance could be found at 1.3760 (minor 23.6% Fibonacci retracement on March – June retreat) before the critical 1.3932, the major 38.2% retracement which should distinguish between the actual negative USDCAD trend and a medium term bullish reversal.