Disclaimer
Our systems have detected that you are using a computer with an IP address located in the USA. If you are currently not located in the USA, please click "Continue" in order to access our Website.
Local restrictions - provision of cross-border services
Swissquote Ltd is authorised and regulated in the UK by the Financial Conduct Authority (FCA). Swissquote Ltd is not authorised by any US authority (such as the CFTC or SEC) neither is it authorised to disseminate offering and solicitation materials for offshore sales of securities and investment services, to make financial promotion or conduct investment or banking activity in the USA whatsoever.

This website may however contain information about services and products that may be considered by US authorities as an invitation or inducement to engage in investment activity having an effect in the USA.

By clicking "Continue", you confirm that you have read and understood this legal information and that you access the website on your own initiative and without any solicitation from Swissquote Ltd.
If cookies are currently disabled on your computer, you will be required to continue accepting this legal information for every new page visited on this website. In order to avoid this, please enable cookies on your computer.
Research
Market strategy
by Swissquote Analysts
Live Analysis
Rare Earth companies benefitting from trade war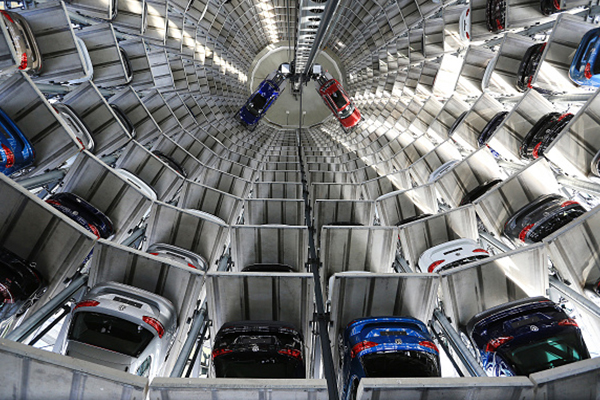 Dragging trade discord between both the US and China has brought serious barriers for the long-rooted supply chain of major manufacturers while the service sector has emerged unscathed for now. Yet despite a stronger strike potential from the US when it comes to import duties, speculations over rare earth metals scarcity are emerging. Following the 25% increase in US trade duties on $200 billion Chinese products, China responded with a $60 billion rise effective in 1 June 2019 on 5'000 US goods ranging from agriculture to rare metals. Recognized as the world's largest producer and processor of rare earths, China may well decide to restrict exports of these materials to the US, which are essential for the production of finished semiconductor products (e.g. electronics, EVs or military equipment, for example).
With a market share of over 85%, China's use of its dominant position as principal supplier of rare earth in the trade dispute with the US would weigh the balance in current negotiations ahead of a potential increase in tariffs on an additional $300 billion worth of Chinese goods. The heavy dependence of the US manufacturing industry supply chain to China's raw materials delivery could seriously threaten the US economy. In this backdrop, mining companies have benefitted from a lift, with Japanese and Australian stocks most likely to benefit from the situation if US producers are required to look for alternative suppliers. This is the case of Lynas Corporation (+22% week-to-date), an Australian rare-earths mining company which is planning to ramp up production at its Australian plant producing neodymium and praseodymium oxide, two crucial rare earth components for the production of EVs. In such circumstances, there seems to be further opportunities in the industry, despite risks of a global economic slowdown.
| | |
| --- | --- |
| Open | |
| Close | |
| High/Low | / |
| Volume | |
| Market | |
| Ask | |
| Bid | |