Disclaimer
Our systems have detected that you are using a computer with an IP address located in the USA. If you are currently not located in the USA, please click "Continue" in order to access our Website.
Local restrictions - provision of cross-border services
Swissquote Ltd is authorised and regulated in the UK by the Financial Conduct Authority (FCA). Swissquote Ltd is not authorised by any US authority (such as the CFTC or SEC) neither is it authorised to disseminate offering and solicitation materials for offshore sales of securities and investment services, to make financial promotion or conduct investment or banking activity in the USA whatsoever.

This website may however contain information about services and products that may be considered by US authorities as an invitation or inducement to engage in investment activity having an effect in the USA.

By clicking "Continue", you confirm that you have read and understood this legal information and that you access the website on your own initiative and without any solicitation from Swissquote Ltd.
If cookies are currently disabled on your computer, you will be required to continue accepting this legal information for every new page visited on this website. In order to avoid this, please enable cookies on your computer.
Research
Market strategy
by Swissquote Analysts
Live Analysis
The Swiss economy in shape despite trade headwinds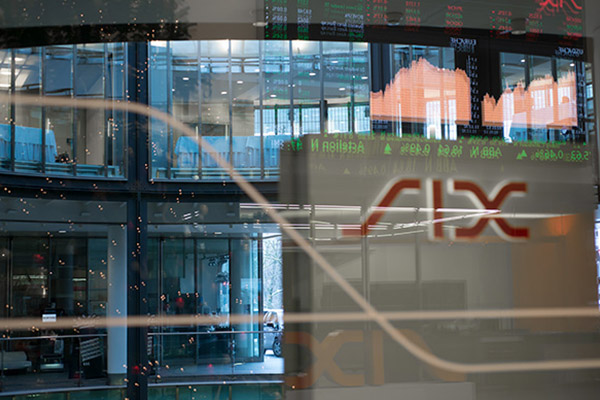 The Swiss economy is in excellent shape. Unemployment rate remains at decade-low, manufacturing PMI, an indicator of Switzerland economic activity, stands in growth territory while the ETH-issued KOF economic indicator is encouraging, thus suggesting above-average economic growth by year-end. In that respect, Swiss export numbers come back into the spotlight as Christmas holidays are approaching.
Indeed, despite weaker backlogs from Swiss companies according to soft data estimates, the Swiss exporting industry is recovering in October. Highest since December 2016, the gauge rose by +6.30% on a month-to-month basis. Key support for the recovery were Chemical & Pharma products, which reached CHF 9 billion (+15.80% m/m) in exports, adding CHF 937 million of trade surplus. Overall, trade balance is given at CHF 2.6 billion (exports: CHF 18.90 billion; imports: 16.2 billion; September trade balance: CHF 1.27 billion). Swiss leading watch industry exported a total of CHF 1.75 billion (+4.20% m/m and + 7.20% y/y) worth of goods while the demand for jewelry declined slightly to CHF 905 million (-9.6% m/m). Most imported products were chemical & pharma (CHF 3.83 billion), machinery & electronics (CHF 2.78 billion) and vehicles (CHF 1.48 billion).
Despite strong trade headwinds, which continue to weigh on the entire global economic outlook, key trading partners have been intensifying purchases of Swiss-manufactured products, including Europe +7.60% and Asia +3%, rising by CHF 774 million and CHF 126 million respectively in absolute terms. North American partners demand, on the contrary, lightly declined by -0.5% (CHF -17 million) due to a drop in Canadian orders (-10.5%) whereas US shipment even improved by +0.70% or CHF 21 million (US accounting for 90% of North American trades).
Accordingly, despite underperformance of the financial market globally, including the US, whose year-to-date performance recently reached negative numbers, the Swiss stock market, due to its undervaluation and solidity, remains a good bargain. We remain confident that Swiss economic growth should stay on course and come up above historical average (1.80%), along 2.90% by 2018. As for 2019, economic growth indicators are expected to decelerate globally, since geopolitics and monetary policy normalization, as a result of tightened financial conditions, should mitigate world economic growth.
| | |
| --- | --- |
| Open | |
| Close | |
| High/Low | / |
| Volume | |
| Market | |
| Ask | |
| Bid | |