Disclaimer
Our systems have detected that you are using a computer with an IP address located in the USA. If you are currently not located in the USA, please click "Continue" in order to access our Website.
Local restrictions - provision of cross-border services
Swissquote Ltd is authorised and regulated in the UK by the Financial Conduct Authority (FCA). Swissquote Ltd is not authorised by any US authority (such as the CFTC or SEC) neither is it authorised to disseminate offering and solicitation materials for offshore sales of securities and investment services, to make financial promotion or conduct investment or banking activity in the USA whatsoever.

This website may however contain information about services and products that may be considered by US authorities as an invitation or inducement to engage in investment activity having an effect in the USA.

By clicking "Continue", you confirm that you have read and understood this legal information and that you access the website on your own initiative and without any solicitation from Swissquote Ltd.
If cookies are currently disabled on your computer, you will be required to continue accepting this legal information for every new page visited on this website. In order to avoid this, please enable cookies on your computer.
Research
Market strategy
by Swissquote Analysts
Live Analysis
Swiss equities should offer attractive entry points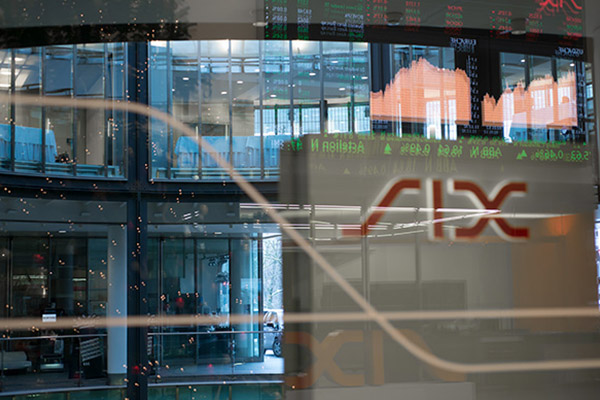 Prolonged risk-off sentiment driven by persisting fears of a global Coronavirus pandemic that would push the world economy into a recession have been predominating for the past trading sessions. Neither the G7 conference call nor the Fed's preemptive rate cut of 0.50% gave the necessary impulse to support market confidence following last week's extensive financial markets turmoil. The reaction on both equities and treasuries did not wait to be felt, with long-term US Treasury yields given at historically low levels and shorter-end yields approaching a four-year bottom while equities have been facing their worst week since the 2008 financial crisis. However, as the epidemic cycle looks downward sloping in China after a two-month rising trend started in late December 2019, market participants should have plenty of time to price in the arrival of negative economic data in both Europe and the US in the coming months, allowing investors to focus on emerging opportunities.
Still, whether Europe and the US will be able to fight the outbreak efficiently remains to be seen. However, given the eight-week growth period of the coronavirus epidemic for what concerns China, it seems pretty clear that negative headlines are on their way, although upcoming stimulus measures to be implemented by major central banks and authorities should have the final word in the medium-term, confirming that attractive entry points are forming in developed economies. This is all the more true when considering the case of the New York Federal Reserve that looks set to inject liquidity more aggressively after accepting overnight Repo operations worth $100 billion a day after reducing its fed funds target mid-range towards 1.125% (1% - 1.25% target band). Similar steps are due by the People's Bank of China after it delivered a first reduction of -0.10% percentage point of its medium-term lending facility rate (3.15%) this year that triggered repo operations worth a total of 100 billion yuan ($14 billion) while similar steps should come ahead by end-March 2020.
In this context, and keeping in mind that large central banks should also have a say on monetary policy in two weeks' time (e.g . Fed, BoJ, SNB, PBoC or the Bank of Russia), further upside should not be overlooked. This is the case of Swiss equities (i.e. SMI or SPI), which have proven to stay resilient in times of global market downturn (-9.30% during the six-week period since Coronavirus headlines emerged in late January 2020 compared to -12.60% and -11% respectively for EuroStoxx 50 and the S&P 500) while maintaining a solid performance in periods of expansion. Despite major challenges faced by Swiss SMEs amid a EUR/CHF parity holding slightly above 1.06, a level not seen since March 2017, companies in the Helvetic country should stay a good bet. Indeed, the SNB and the Swiss Confederation have the necessary firepower to support the economy in the event of sustained disruption in both supply chain and demand in targeted sectors (i.e. tourism, manufacturing value chain) through stimulus, measures that may not be available to neighboring countries to the same extent.

| | |
| --- | --- |
| Open | |
| Close | |
| High/Low | / |
| Volume | |
| Market | |
| Ask | |
| Bid | |
| | |
| --- | --- |
| Open | |
| Close | |
| High/Low | / |
| Volume | |
| Market | |
| Ask | |
| Bid | |