Disclaimer
Our systems have detected that you are using a computer with an IP address located in the USA. If you are currently not located in the USA, please click "Continue" in order to access our Website.
Local restrictions - provision of cross-border services
Swissquote Ltd is authorised and regulated in the UK by the Financial Conduct Authority (FCA). Swissquote Ltd is not authorised by any US authority (such as the CFTC or SEC) neither is it authorised to disseminate offering and solicitation materials for offshore sales of securities and investment services, to make financial promotion or conduct investment or banking activity in the USA whatsoever.

This website may however contain information about services and products that may be considered by US authorities as an invitation or inducement to engage in investment activity having an effect in the USA.

By clicking "Continue", you confirm that you have read and understood this legal information and that you access the website on your own initiative and without any solicitation from Swissquote Ltd.
If cookies are currently disabled on your computer, you will be required to continue accepting this legal information for every new page visited on this website. In order to avoid this, please enable cookies on your computer.
Research
Market strategy
by Swissquote Analysts
Live Analysis
The threat to growth: "real or imagined"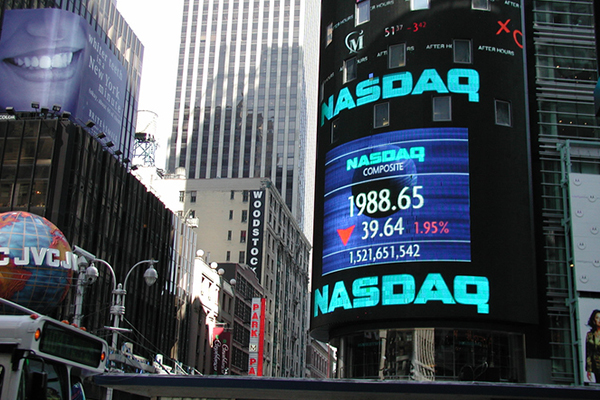 Global growth is slowing. The primary culprit for this is the impact that geopolitical uncertainty, specifically trade tensions, is exerting on business sentiment. The drag has materialised as weakening global capex growth and unsettled Asian supply chains. Economic indicators around the world have been softening, and early data reads for July continue to indicate weakness. A cloudy business outlook, whether real or imagined, translates into managers slowing production, resulting in softer factory output. The global manufacturing PMI suggests a virtual halt in factory output in June. The knock-on effect is now being felt globally. It has been estimated that the US-China trade war has lowered annualised growth by 1%. In our view, what comes next for global growth depends entirely on the direction of trade tensions, among other geopolitical issues.
Central banks are now at a crossroads. Should they deal with the deceleration already occurring or rush in with guns blazing to prevent any intensification? The ECB, which has expressed concern regarding current growth and inflation prospects, provided strong signals of an easing policy mix in September. This week, the BoJ is expected to harden forward guidance on policy rates and to inject language signalling further easing if necessary. The BoE remains constrained by Brexit but the policy package is skewed toward further easing. This week's FOMC meeting will be a defining moment in the current global policy cycle.
This week the Fed will communicate its influential strategy to the world. The recent dovish language of the Fed indicates that members are concerned by the outlook. However, how that manifests itself into policy action is far from certain. Fed Chairman Powell recently pledged that the Fed will "act as appropriate to sustain the expansion". Interest rate cuts of 30 basis points are being priced into Fed fund futures, with markets expecting accompanying dovish language indicating further cuts are likely. Outside of the expected Fed 25 basis point "insurance" rate cut, other scenario forecasts are circulating that would have a significant market impact.
No cut
There is no denying that a global slowdown is underway. Yet is this a natural cyclical deceleration or an ominous signal of economic recession? Yield curve positioning, whether it is the US inversion or glut of negative-yielding bonds, has perpetrated a worrying outlook. However, US economic data continue to hum along smoothly. The US economy expanded at a rate of 2.1% in Q2. It is true that these data indicate a meaningful compression from the prior GDP read of 3.1%. However, an annual forecasted growth rate of 2.4% for 2019 is not terrible (and indeed aspirational for many western nations). Solid household and government spending have offset geopolitically sensitive parts of the economy such as business investment. Consumer spending, which accounts for more than two-thirds of U.S. economic activity, jumped to 4.3% in Q2, the most rapid pace since the end of 2017. After a few months of uncertainty, the US jobs report showed that the economy added 224,000 nonfarm payrolls in June. Payroll growth continues to rise, with average hourly earnings climbing 3.1%. At this pace, more Americans will be enticed off the sidelines (already seen in an uptick in the labour-force participation rate). The reality is that the US economy is still driven by consumer spending. Financially healthy Americans (highlighted by the extraordinarily strong retail sales report) are likely to mitigate fears that the expansion is running out of steam. The Fed might be concerned about macro headwinds but so far these have not translated meaningfully into domestic data. So why the panic? The Fed has been cautious in raising rates slowly over three years. A reasonable slowdown, after the longest economic expansion on record, should be monitored, but attempts to fine-tune should be avoided.
50 basis point cut
ECB President Mario Draghi stated that the outlook is "getting worse and worse". Although real economic weakness has not washed up on American shores, it is only a matter of time. Sentiment surveys such as the flash PMI readings for the US and Europe, Japan Tankan surveys and German Ifo have indicated sharp drops. Trade tensions have damaged corporate confidence globally, weakened global demand and increased demand uncertainty. Already capacity utilisation ratios are declining, which will lead to a further reduction in investment spending. Future economic growth depends heavily on business spending, where optimism has faded. The GDP report showed a pickup in inflation last quarter, though the trend remained well below the Fed's 2% target. The rationale for a 50 basis point cut would be that the Fed is not cutting rates because of current data but rather acting pre-emptively. Dovish comments from both New York Fed President John Williams and Vice Chair Richard Clarida increased speculation that the Fed would be more aggressive cutting rates this week. "When you have only so much stimulus at our disposal, it pays to act quickly to lower rates at the first sign of economic distress," said Williams in a recent speech. The strategy that best promotes a global expansion or continues the expansion in the U.S would be to "shock the system". The Fed would be making a statement directly to businesses: that the Fed stands ready to reduce risk at any cost, therefore encouraging business to increase capex and continue business as usual.
Market reaction
Anyone reading our analysis will know that we believe central bank policy is the strongest driver in asset pricing. The disconnect between fundamental data and expected central bank easing is most pronounced in the equity markets. Given this thinking, we are negative on S&P 500 should the Fed hold rates, while a 50 basis point cut would trigger our constructive view.
| | |
| --- | --- |
| Open | |
| Close | |
| High/Low | / |
| Volume | |
| Market | |
| Ask | |
| Bid | |