Disclaimer
Our systems have detected that you are using a computer with an IP address located in the USA. If you are currently not located in the USA, please click "Continue" in order to access our Website.
Local restrictions - provision of cross-border services
Swissquote Ltd is authorised and regulated in the UK by the Financial Conduct Authority (FCA). Swissquote Ltd is not authorised by any US authority (such as the CFTC or SEC) neither is it authorised to disseminate offering and solicitation materials for offshore sales of securities and investment services, to make financial promotion or conduct investment or banking activity in the USA whatsoever.

This website may however contain information about services and products that may be considered by US authorities as an invitation or inducement to engage in investment activity having an effect in the USA.

By clicking "Continue", you confirm that you have read and understood this legal information and that you access the website on your own initiative and without any solicitation from Swissquote Ltd.
If cookies are currently disabled on your computer, you will be required to continue accepting this legal information for every new page visited on this website. In order to avoid this, please enable cookies on your computer.
Research
Market strategy
by Swissquote Analysts
Live Analysis
What we will be watching in 2020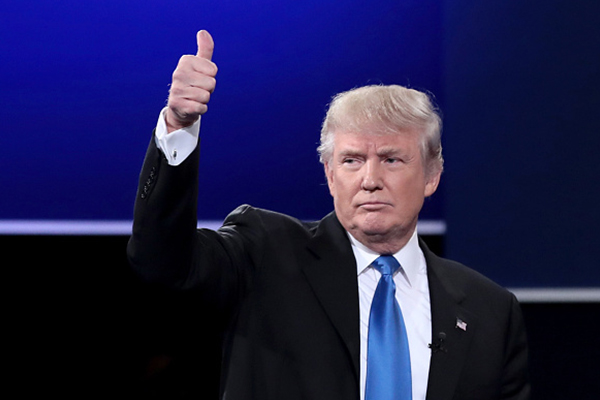 It is important that investors always engage in the mental exercise of role-playing to explore the impact of concerns. This is especially true since 2020 is expected to be subdued until 3 Nov. While US elections and trade tensions will cause short-term volatility, with no structural shift expected, risk sentiment is holding up well. Ever since the crisis of 2007-2008, when common sense seemed to go out of the window, it has been helpful to examine the key headline risks. Of course, we appreciate that in reality the risks that will ultimately disrupt financial markets are likely to be silent assassins, but it is still worth considering what they might be.
Monetary policy reaches its limits
Cheap money has become the watchword when it comes to describing central banks' monetary policy. Indeed, central banks face growing scepticism, and in any case there seems to be little they can do to intervene and address the political concerns likely to be driving markets in 2020. Bouts of volatility are therefore set to continue, and these may be more prolonged than we have become accustomed to over the past few years. In that respect, central banks' core function of conducting monetary policy – particularly with regard to their support of price stability and economic growth – is highly controversial, since an environment dominated by negative interest rates and unconventional policies, as is the case in major economies like Switzerland, the Eurozone, Japan and Sweden, is likely to damage economies and financial systems in the long run. In this regard, the US Federal Reserve appears in a better position because it sets the tone of monetary policy globally. Furthermore, it appears that the financial soundness of central banks also plays an essential role in terms of their room for manoeuvre in the event of systemic risk events requiring market intervention as well as for them to sustain growth in the context of low interest rates, for example through quantitative easing. As a case in point, both the Bank of Japan and the European Central Bank set poor examples, with balance sheets amounting to over 100% and 40% of GDP respectively compared to the Fed's 20%, calling into question the credibility of monetary policymakers in an environment that tends towards further easing. Against this background, it seems clear that obstacles for central banks are likely to increase; nor is this expected to change any time soon.
Oil is expected to stay in the doldrums
The price action of black gold has disappointed investors in the second half of 2019 as investors have weighed the impact of the Sino-American trade conflict, US oil fracking production and Middle Eastern geopolitics on global demand. However, as most analysts seem convinced that oil prices should remain range-bound in 2020 by forecasting flat demand amid improving US-China relations and an extension of OPEC+ supply curbs, there are good reasons to assume that both the state-owned Saudi Aramco's IPO and US production still need to be factored in. While an IPO should incentivise Saudi Arabia (i.e. Saudi Aramco) to supply customers at levels well below initial quotas planned by the group of 14, the US, the world's largest oil producer in over two decades, is playing a major role in tempering supply shortages through its drilling production activities. Nevertheless, as general elections in the US are due on 3 November 2020, the question is whether the Republicans will retain power or whether the Democrats will take over: two distinct scenarios that will undoubtedly play a key role in the outlook for oil prices in 2020. Whereas the Trump administration would be willing to expand energy infrastructure in order to increase output capacity, Democrats would be swift to follow Obama's preferred approach, limiting drilling leases and banning fracking; restrictive measures that would ultimately exert upward pressure on crude prices. Accordingly, despite protracted geopolitical risks emanating from Iraq, Iran and the September 2019 attack on Saudi Aramco plants, we consider that the reappointment for a four-year period of US President Donald Trump, currently the favourite candidate in election surveys, should allow US oil producers to mitigate supply shortages, with oil prices unlikely to reach the ranges seen back in 2018. On the contrary, it seems clear that the ballooning US reserves of crude oil have only just started their ascent.

A surge in protectionism and a collapse in global trade
Global growth should recover in 2020-2021, supported by reduced trade tensions and loose monetary policy, as emerging markets' export growth and China's overall economic conditions approve. Historically, trade policy is not a top issue in presidential elections, although 2020 is likely to be different. However, there is a real risk that in the heat of US presidential elections, Trump or even left-leaning Democratic contenders could ramp up protectionist rhetoric. Should the polling get soft, we suspect that candidates will resort to strict trade policy to gain points; possibly even resulting in Trump halting talks and moving forward with concrete actions. The front-running Democratic challenger Elizabeth Warren has unveiled a plan called « Economic patriotism ». Warren also argues that the US should only enter into trade agreements with countries that meet a long list of standards on issues including labour and human rights, religious freedom, opposing corporate tax evasion and ending fossil fuel subsidies. Both sides of the aisle could potentially damage global supply chains, damaging investment and consumer spending and further weakening global growth.
Geopolitical risks in the South China Sea
We suspect that most people would look in the direction of Syria and the Middle East for geopolitical risks, given the number of complex issues and actors in this region. However, we see territorial disputes in the South China Sea as a tinderbox waiting to spark. Trump's « America First » foreign policy, which has been seen as a reduction in US leadership in Asian affairs, along with China's overt declaration of its pursuit of superpower status, has created a power vacuum in the region. The sovereignty of the islands constitutes a significant disagreement between China and many members of the Association of Southeast Asian Nations (ASEAN). Amid increasingly aggressive moves by China to place military hardware on disputed islets, the other claimant countries in the region have sought to beef up their own maritime defence capabilities.
China's « hard landing »
As we near the end of 2019, Chinese economic data look to have bottomed out, with « green shoots » appearing. While trade tensions feel as if they are thawing, questions remain over whether efforts to deleverage can occur without triggering financial stress. China's official public and private debt load is over $34 trillion; unofficially, the level is anyone's guess. On paper, Xi's government is clamping down on runaway debt bubbles. Yet the possibility remains that the authorities will not be able to manage defaults in the opaque shadow-financing sector, with innovative regulations that will prove more disorderly than expected. If the Chinese government is unable to contain a disorderly economic slowdown, the knock-on effect on commodity-dependent Latin American, Middle Eastern and Sub-Saharan African economies and on Western manufacturers and retailers in demand in China will have global ramifications.
Acceleration of global growth
Forecasts for GDP in 2020 are subdued, but mostly because of policy issues. Whether it is the repercussions of Brexit and/or of trade relations and fiscal stimuli, a "swipe of the pen" could reverse the downside risks. Along with stimuli already in the system, this could drive the economy to perform even more strongly than we or policymakers expect. Such an improvement would spread quickly to commodity prices, boosting commodity exporters in emerging market economies. Broad-based acceleration in growth would force western central banks to rapidly shift policy, increasing the likelihood of a policy misstep. This is especially the case given that the global economy has become reliant on cheap money and artificially distorted risk premiums.
| | |
| --- | --- |
| Open | |
| Close | |
| High/Low | / |
| Volume | |
| Market | |
| Ask | |
| Bid | |
| | |
| --- | --- |
| Open | |
| Close | |
| High/Low | / |
| Volume | |
| Market | |
| Ask | |
| Bid | |