Disclaimer
Our systems have detected that you are using a computer with an IP address located in the USA. If you are currently not located in the USA, please click "Continue" in order to access our Website.
Local restrictions - provision of cross-border services
Swissquote Ltd is authorised and regulated in the UK by the Financial Conduct Authority (FCA). Swissquote Ltd is not authorised by any US authority (such as the CFTC or SEC) neither is it authorised to disseminate offering and solicitation materials for offshore sales of securities and investment services, to make financial promotion or conduct investment or banking activity in the USA whatsoever.

This website may however contain information about services and products that may be considered by US authorities as an invitation or inducement to engage in investment activity having an effect in the USA.

By clicking "Continue", you confirm that you have read and understood this legal information and that you access the website on your own initiative and without any solicitation from Swissquote Ltd.
If cookies are currently disabled on your computer, you will be required to continue accepting this legal information for every new page visited on this website. In order to avoid this, please enable cookies on your computer.
Research
Market strategy
by Swissquote Analysts
Live Analysis
WTI could settle below $48 a barrel on coronavirus demand shock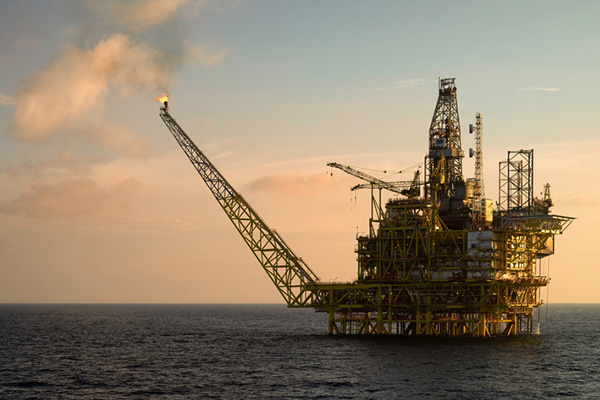 West Texas Intermediate (WTI) crude lost up to 25% since its January peak on worries that the coronavirus outbreak would take a serious toll on Chinese demand. It is said that the slowdown in Chinese activity could decrease the global demand by nearly 20%, provided that China is accountable for circa 15% of the global growth.
In an effort to reduce the impact of this sudden and sharp fall in demand, OPEC countries and their allies (OPEC+) met in Vienna last week to discuss whether they should cut production to match the slump in Chinese demand. While investors were hoping for 0.5 to 1 million barrel per day cut in OPEC+ supply, Russia unexpectedly vetoed such move.
Having lost the support of OPEC+, WTI crude traded below $50 a barrel, then recovered.
If Russia preferred to wait and see the true impact of the coronavirus on demand before taking further action, it wasn't all wrong.
In fact, the OPEC's market share has fallen to the historical low of 35% in the recent years, meaning that the consortium has lost a part of its controlling power on the global supply.
The lower the market share, the lesser the impact of reduced volume on price. So understandably, further cutting production should be thought thoroughly. If the price increase that results from lower production doesn't compensate for the revenues lost because of lower volumes, then OPEC+ cut would only benefit to non-OPEC countries.
In addition, if the market thinks that the new production cuts are temporary, the impact on prices would be even less. We have seen in Libyan supply shock at the beginning of the year that the market reaction remained very much contained as investors knew that the production would be restored quickly and the impact on overall situation would be marginal, especially given that the market is supplied with plenty of oil.
But, if OPEC+ left investors yearning for more at last week's meeting, the expectation is that the OPEC+ will lower production at its scheduled March meeting, anyway.
The US Energy Information Administration (EIA) expect OPEC+ to curb production by 0.5 million barrels per day starting from March through May. The daily oil production would then sum up to 28.9 million barrels on average per day. This is 0.3 million barrels less per day relative to their previous forecast.
How significant is this number?
The International Energy Agency (IEA) said that the coronavirus outbreak could result in a 435'000-bpd fall in demand this quarter, versus the previous expectation that it would increase by 800'000 barrels. As a result, a 0.5-million-barrel decrease in OPEC+ production could be marginal and probably insufficient to put a floor under WTI's price fall, especially provided that the worldwide production is more than 80-million-barrel per day. Therefore, we believe that oil prices are poised to settle lower in the coming weeks and months.
From a technical perspective, WTI crude will remain in the medium-term bearish consolidation zone below the $55 a barrel, the 200-week moving average and the 38.2% major Fibonacci retracement on January – February coronavirus-led sell-off. Below this level, we remain seller on price rebounds and look for a deeper setback to $48-$45 area. We do not expect a move below the $45 a barrel, unless the coronavirus crisis gains in severity.
According to Deutsche Bank, the price of a barrel needs to stay below the $48 level for at least several months to meaningfully curtail the drilling activity worldwide. That's the only way to reduce the global glut given that the oil demand is not sufficiently responsive to price changes.

| | |
| --- | --- |
| Open | |
| Close | |
| High/Low | / |
| Volume | |
| Market | |
| Ask | |
| Bid | |